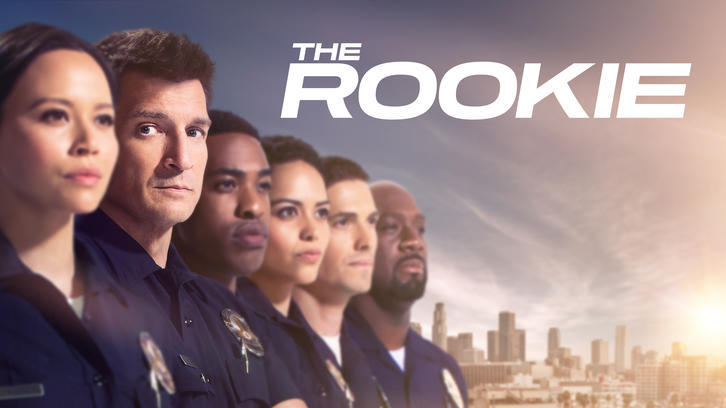 WARNING: THIS REVIEW WILL CONTAIN SPOILERS.

This week, I'll be doing a guest review for The Rookie's regular reviewer, Kollin, as he's unavailable and I love the show so thought I would lend a hand!

If Runaway Bride crossed over with a Fast & Furious movie, you'd have the opening of this episode. Poor bride finds her husband cheating on her on her wedding day and then has the audacity to dump her! She feels like she has nothing left to live for and after a wild car chase, in which Nolan drums up a cool $21,000 in property damage, she reaches her destination. The Hollywood sign, where she attempts to plummet to her death.


Nolan is able to talk her down, he uses a touching example of a lottery ticket as an example of something to live for. It works, mostly, but she still falls over and winds up dangling by her veil as we get darkly humorous crane shot of the swinging bride. I feel like if
The Resident
is Fox's answer to
Grey's Anatomy
then
The Rookie
is ABC's answer to
9-1-1
, especially in moments like these which seem almost Ryan Murphy-lite.
In the aftermath of this incident, Nolan is once again made an example of by the sergeant. It's going to be tough for him to fit in here, as made clear by the pilot and he doesn't get much wiggle room in episode two.
We check in on his somewhat strange relationship with Chen, who, in my opinion, has way more chemistry with her hard-ass training officer than she does with Fillion.
I think their relationship is one of the weaker points of the show and just there to add extra drama to the mix, especially as Bishop has discovered their romantic entanglement and warns Chen that she's headed for career trouble if she isn't careful.
Bishop and Nolan's main storyline this episode involves a meth addict-turned murderer and then a case of two kidnapped girls being held hostage in a security guard's basement. They discover this when Nolan accidentally hits one of the escaped girls with his car and they find her wrists still duct taped.
Nolan is facing the very ugly door of the world, as Bishop phrases it. He has to decide if he can handle seeing the darkness in people, he can't let his emotions get in the way and must realize that they will not be able to save everyone.
Back to Chen, her training officer, Tim, has been sidelined this week for medical reasons and she gets paired up with a lazy cop named Rigley. Tim still winds up being a part of her training though when he turns up on her lunch break and manipulates her into taking down a robbery on her own.
That, and we discover at the end of the episode he'd been the one to assign her to Rigley intentionally. "Everything is a test." And again, I'm reminded that Chen and Tim together are much more entertaining than the Nolan and Chen pairing.
West gets a chance to take down a white supremacist in a gas station brawl. Two actually, considering he and Lopez get to bring in a beefy guy from the same hate group who is strung out on PCP at the beginning of the episode. It takes about five people to get him to hold still for even a mugshot.
I'm looking forward to learning more about these two as I feel like they have gotten the smallest amount of screentime so far.
A few other things worth noting in this week's episode: it looks like Bishop is slowly warming up to Nolan, she offers to help him with a heap of paperwork at the end of it at least. The sergeant, not so much.
I'm wondering what it's going to take for him to soften up even a little bit but it looks like Nolan has a long way to go.
There was also a strange subplot with two uppity detectives but I'm not really sure what the purpose of including them was as they didn't do anything but stand there and look haughty as Nolan and Bishop solved their case (the kidnapped girls) for them.
DON'T FORGET TO TUNE IN NEXT WEEK ON TUESDAY, OCT. 30 @ 10:00 PM ON ABC FOR AN ALL NEW EPISODE OF THE ROOKIE.