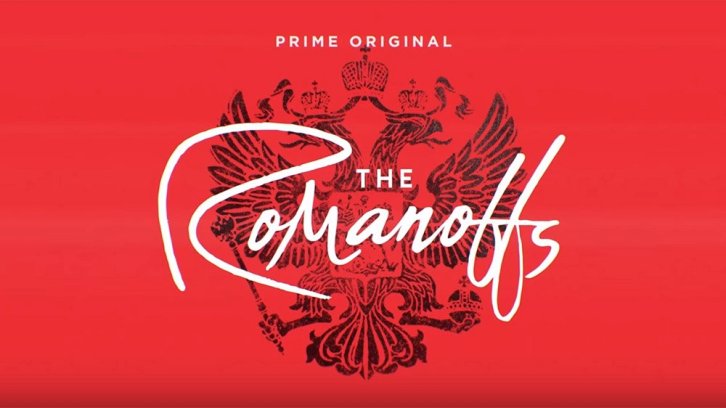 Matthew Weiner, one of TV's greatest and most influential creative minds, is making his return to the small screen on Friday, debuting the first two episodes of his new anthology series The Romanoffs on Amazon, three years after he brought Mad Men to a close. However, the context in which the show is debuting is almost as interesting as the show itself, because in the years since we said goodbye to Don Draper, the TV landcape, and how Weiner now fits into that, has shifted fairly radically.

Firstly, Weiner is no longer the beloved and enamored figure he was three years ago. Almost a year ago, he was accused by Mad Men writer Kater Gordon of sexual harassment, and it's hard to not let that colour your view of the man and his work. Weiner has long had a reputation for being difficult and demanding, but so enraptured by his work, most looked past this. But Gordon's allegations seemed to act as a metaphorical last straw, and now Weiner is a significantly more controversial figure in the public consciousness, and at a time where Hollywood is not as accepting of such behaviour.

But aside from that, the TV industry has changed while Weiner was away. During Mad Men's final stretch, TV networks seemed intent on becoming more auteur-focused, more interested in original, artistically daring projects. Shows like The Knick, Halt and Catch Fire, The Americans, Mr Robot and more were popping off, none of which were based on any pre-existing properties, all of which were completely uncompromising and distinct. Fast-forward to now, all of those shows have ended or are ending, and TV drama is stuck in a rut. Comedy is thriving, but it seems now the only way to get something unique and ambitious greenlit on the drama side is to attract big name stars and call it a "limited series". There are of course exceptions to this, but less and less each year.

Amazon greenlit The Romanoffs in 2015, and I can't imagine them doing the same today. A strange, sprawling, character-focused anthology series with a premise that isn't exactly the best elevator pitch ("Contemporary stand-alone stories of people all over the world who believe themselves to be descendants of the Russian royal family")and a cast without any huge name stars (sorry Aaron Eckhart). It's hard to see how this fits into the current plans for the media giant's TV arm, which is right now scooping up the rights to every major fantasy novel series they can find, including Lord of the Rings, and just recently debuted the first season of Jack Ryan. I'm not necessarily being cynical about the future of TV, but it's plainly clear that something has shifted. IP is now the name of the game.

After watching the show's first two episodes, I'm now even more in awe of its mere existence. Both "The Violet Hour" and "The Royal We" wear their obvious expense proudly, Weiner (who directed both as well as, as far as I know, the remaining six) choosing to luxuriate in the impeccable set design by Henry Dunn, Christopher Manley's photography crafting beautiful compositions in every scene. Both episodes run for almost 90 minutes, and neither really need to, but the sheer indulgence on display from Weiner and co. is something to marvel at, and it's almost unbelievable when watching it that Amazon let him get away with it.

Weiner's famous spoiler-phobia has not gone away, and so there's only so much I can say about the content of both episodes. The first is a Paris-set story about a wealthy and lonely older woman Anushka (Marthe Keller), who is dying. Her nephew Greg (Aaron Eckhart) and his girlfriend (Louise Bourgoin) are waiting for her to die to get her fabulous apartment, and when Greg hires Hajar (the remarkable Inès Melab), a young Muslim woman, to take care of his aunt, she becomes embroiled in the family drama. At the heart of the episode is the beautifully drawn and acted dynamic between Hajar and Anushka, which vacillates between being fraught and oddly sweet.

The second episode, "The Royal We" is the story of Michael (Corey Stoll) and his wife Shelly (Kerry Bishé) who are stuck in a struggling marriage. The episode sees the two split off into their own separate stories: Michael becomes infatuated by another woman (Janet Montgomery) and his story develops into something noir-ish, while Shelly seems on the verge of some realization about herself and her marriage as she embarks on a cruise. I found Shelly's journey to be more enjoyable, thanks in no small part to Bishé's phenomenal work. While both episodes feature drama and humour, it's this one that swings more wildly between the two, and Weiner mostly gets the balance right, especially for a later development towards the episode's end.

Neither episode is perfect, either due to some storytelling misjudgements or pacing issues, but I found both to be highly engaging, and the high points of both, whether they be entire scenes or stretches or tiny moments, were enough to remind me of why I've enjoyed so much of Weiner's work in the past.

Weiner is returning to some similar themes he worked with on his previous show. On Mad Men, the characters were often obsessed with leaving some sort of legacy behind, with making themselves matter. The characters on The Romanoffs are also desperate to matter, but to feel like they do they cling to the past, in an attempt to feel a part of something that was once so important. In occasional moments The Romanoffs captures this feeling perfectly, the on-screen action and history feeling of a piece with one another, inherently connected by the thinnest of strands. In those moments the show becomes almost ghostly in its storytelling.

I've seen some early reviews of the series that criticize it for its apparent unrestrained ambition, and I've no doubt that that sentiment will be shared by many after the premiere. On Mad Men, Weiner was so often held back by budgetary constraints, and while that, like in Mad Men's case, can often lead to greatness, Weiner is clearly relishing being let off the leash here. Whatever understandable personal issues one may have with him, there's no denying that he is one of TV's singular talents, and it's exciting and far too rare to see someone like him get an opportunity like this to seemingly make whatever the hell he wants. Considering the current TV drama landscape, ambition is the last thing we should criticize a showrunner for having.