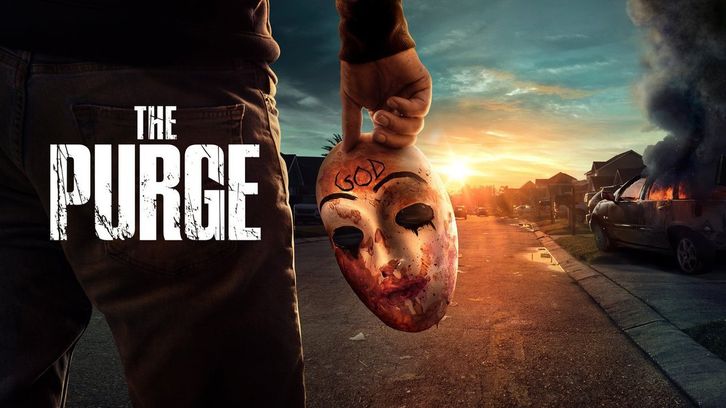 WARNING: THIS PREVIEW MAY CONTAIN SPOILERS FOR THE PREVIOUS EPISODES.


Well, it's almost the end of this season and I'm grateful for that because the ending of this episode really disappointed me and was in pretty poor taste.

I shouldn't be surprised the show went in this direction after the ridiculous sex museum antics pulled off by David and the fact they utilized the "bury your gays" trope last week and yes I realize this is a horror show but it's a little telling to notice the characters they've chosen to make suffer most.

But still, ultimately if the ending this week's episode ends up sticking then I won't be turning in for a second season if it manages to get one.

Time to discover Joe's motives and why he kidnapped everyone at the end of last week's episode. We'll finally learn what connects all the characters we've been following throughout the season.

Joe and Jane get into a heated debate concerning the Purge and what it means. Jane has truly proven herself to be a headstrong, capable, and strong woman whereas Joe is not a character I have any empathy for.


Miguel and Pete get the chance to team up once again to track down Penelope. Pete has actually become one of my favorite characters on the show but their path to finding her again won't be easy. Miguel really never had anything to do on this show but seek out Penelope which is a shame for him and Gabriel Chavarria.
Some questions will be answered this week and it does set up a nice conflict for the finale. It's hard to say who will make it out of this alive.
DIALOGUE TEASES
"This dude's on borrowed time."

"Purging any of you is my right."

"I've tried to live my life with integrity and respect for myself and for others."

"It can't be immoral if it's legal, right?"

"I know we can win this."

"No, we're gonna figure something out."
THE SEASON FINALE OF THE PURGE AIRS TUESDAY, NOV. 6TH @ 10:00 PM ET/PT ON USA.