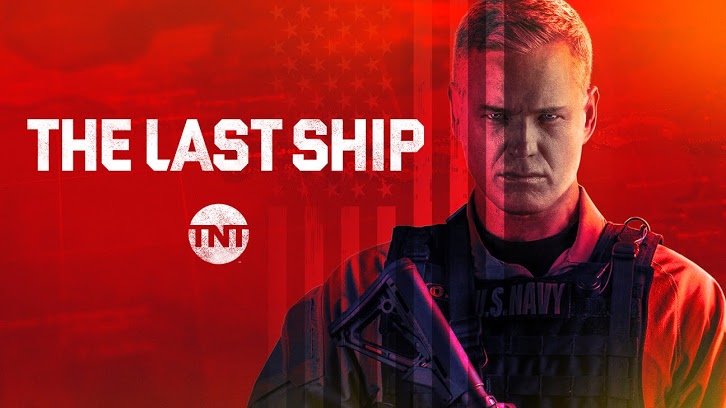 Complete Spoilers Follow

Honor is a hard idea to simplify. It seems almost antiquated, but the world would cease to exist if its principles of duty and respect were ignored. For our men and women in uniform, honor has an even deeper meaning. They have to overcome the most natural of instincts. They must run towards danger. They must always be thinking of everyone else. They must accept the constant closeness of death. Everyday people, regardless of their experience or temperament, simply cannot understand. With that in mind, it is more than possible to empathize with President Reiss. It was only human to leave the bunker to try to spare lives, as obvious a bad idea as that was. And it was sickening to watch him plead for his life, especially in contrast with Meylan standing there just seconds before, refusing to flinch. But it was only human. The scene at the end where Reiss walks back through South Comm, and everyone stands at attention for him is brutal. Especially since Meylan was killed protecting Reiss. Slattery, Jeter, Swain, all the officers and soldiers...they honor Reiss, as duty requires, even as their faces reflect how their Commander-in-Chief failed them. But there is also forgiveness in their eyes.
Backing up from that devastating scene, the fate of South Comm rests on Jeter and Swain's shoulders, the two people who manage to hide when the attack happens. Swain is on top of things, calling 9-1-1 before the phone lines are cut and hacking into a webcam so they can see what Octavio's people are doing. Octavio's plan is to get the President out to make a speech to the whole world about the US lied and withheld the cure and caused the famine. Down in Colombia, Gustavos invites his generals over for a surprise viewing party. None of them knew about the attack. They are very concerned about being left out of the loop, and there are not enough snacks. Still, it's not exactly a little thing that Octavio has pulled off. Gustavos then reveals he just wants Tom Chandler. Slow your roll, Captain Ahab! Everyone is more than a wee bit surprised to find out that Gustavos has turned his quest for global "liberation" into an ego spat. Chandler, however, agrees to go alone to a ship, in exchange for the hostages being released.
Chandler, of course, has exactly zero plans of turning himself over. He takes the small boat out, with a torpedo on board. They hope the ship he's being sent to is the elusive battleship. It's not, but it's still a good-sized destroyer. As he sails that direction, Wolf, Danny, and Burk use the replica South Comm that Octavio's team built to try and figure out a way for Jeter and Swain to take out Octavio's team. This leads to a very exciting, well-edited segment that transitions between their test run back in Cuba and the real thing unfolding. Up to that point, the episode has been frustrating and agonizing in the very best ways. And here finally there is victory. The most satisfying triumphs come after the most devastating losses. Even after hearing South Comm is safe, Chandler doesn't turn back. He gets the boat as close as possible and lets the torpedo go, blasting the other ship into pieces.
Hector (who I have almost lost hope will contribute meaningfully) gives Gustavos the bad news that they lost big time. Chandler returns to the
Nathan James
with a wee bump on his head, and Sasha admonishes him for nearly killing himself. He provides an always reassuring "But I didn't." They will run the war from the ship now. Also, the official press release says that President Reiss helped take back South Comm.
An episode full of nail-biting suspense and bloody bloody action like this one ends on a quiet note. Burk visits Miller, who has regained consciousness. They joke for a little bit.
"What am I going to do, Burk," Miller asks seriously.
"You're going to do what you always do. Break balls."
Burk starts reading to Miller, who drifts away into his own thoughts and traumatic reflections. The scene transitions from "The Old Man and the Sea" narration to Chandler walking down the hallway. Foreshadowing perhaps.
Last Thoughts:
The body count in this episode was and felt off the charts, which definitely created an effectively thick atmosphere of danger. Even the offscreen deaths had an impact. And there were so many of them too. One death that wasn't sad but still awful was Kelsey's. Octavio used her as a human shield.
Such a strong episode. I was alternately furious, gleeful, and scared. The action just kept going up, and up, and up, and up...along with my adrenaline. From Kara tersely reminding Chandler "There is no plan B, sir," down to the last second before he released the torpedo....every second was packed to the brim.