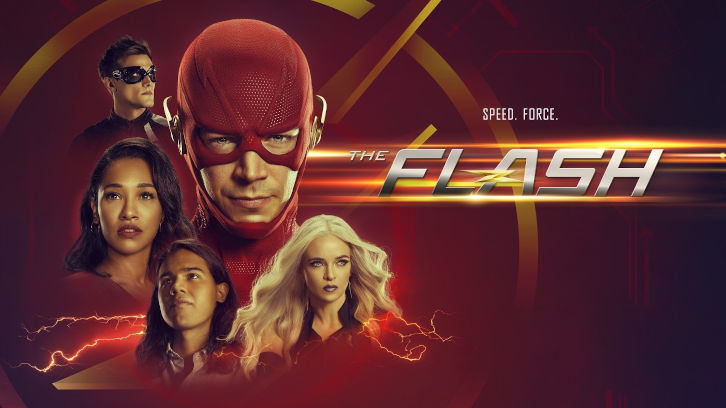 When The Flash premieres in a couple of hours People will be surprised how smoothly the premiere flows and how fresh the Episode feels after tumultules couple of seasons. Nora West-Allen adds a new Dimension to the Flash Team and makes their adventures a bit more entertaining than expect. Jessica Parker Kennedy is flawless in her Interpretation of Nora and will certainly become a fan favorite before you say Flash. Be aware I won`t reveal too many Spoilers just a General Feeling of the season opener.

The season premiere picks up right where Nora dropped her truth bomb and explains what went wrong and why she is stuck in our timeline. And here I see the only issue, even though continuity wasn`t always the best part of the Arrowverse it will be interesting too see how Flash and Arrow will catch up to each other. The episode revolves mostly around the fact that Nora`s presence shouldn`t interferre with the timeline and how to Transport her a couple of years in the future.


Nora is sweet innocent, always pushing the boundaries cause she "knows and loves" these people but they don`t really know her and she is entering all their personal spaces. Jessica and Grant have a wicked chemistry. They really share a natural bond and Jessica`s abillity to play down to Nora`s year and look the role helps a lot to make this episode. As announced the show will put on some strains on the relatationship between Nora and Iris but coming from Nora`s angle it is relatable and after the episode drops all the reveals everything will be much clearer. The show succeeded into creating a the necessary tension and connection between the characters to keep you invested in what is going on now and further down the line
WestAllen meanwhile is heading strong. The scenes between Iris and Barry are probably the strongest part of the episode. The show really reached a good state with their current relationship and the actors feel much more comfortable in playing their Scenes. Season 4 was quite WestAllen heavy and personally their connection feels more understandable and natural.
This episode once again served as an exit for Wally. Even though I think he was majorly underused I will miss Wally and part of the energy he brought to the show. He is still a vital part of this episode and provides some big clues in resolving.
Another thing what I enjoyed about this episode that Nora wasn`t the only Focus of the episode. They kept the Story going for all the regular cast members. Joe and Cecile where adapting to the life with their new Baby, Cisco was trying to survive the post break up hangover while Caitlin got an Information that is going to change everything for her. And while Cisco was hilarious with all his one liners, Hartley Sawyer stole the show as Uncle Ralph was realizing what was going on in the Many-verse. Hartley was on point with every line with every gesture and every Big eye Revelation. I really look Forward to see what this season has in store for Ralph and the other members of Team Flash.
That`s the wrap on my side. I hope you`ve enjoyed my Little teasers and buckle up for a flashy ride cause if the show keeps up this level of storytelling and developi it will be an eXStra good season.