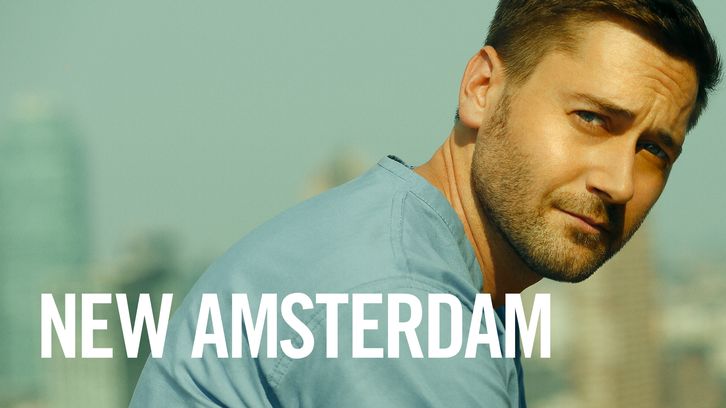 WARNING: THE FOLLOWING REVIEW CONTAINS SPOILERS.

It was rough waters for the doctors of New Amsterdam this week as the yearly summit meeting of every cardiac surgeon in the country left hospitals short-staffed and panicked.

Baptist Hospital gets hit with particularly bad luck as the one remaining cardiac surgeon suffers an aneurysm and winds up in a New Amsterdam patient room. A domino effect ensues in which ambulance loads, ER patients, and anyone with cardiac surgeries scheduled at Baptist are then mitigated through New Amsterdam's doors by an overeager Max who bites off more than he can chew. Curse that bleeding heart of his!


Max is actually not even there to assist for much of the episode as he finds
another
patient outside the hospital doors (as if they need more when they already have so many to care about, Lauren points out but by now, we all know Max can't say no to someone in need and that's why we love him!) A homeless woman with an infection on her foot ends up leading Max to her family and her brother who is dying a fungal infection he got from living in Ohio.
Even though Max's decisions are often rash and foolhardy, I find him painfully endearing. This episode was also nice in the further development of his and Helen's relationship. Helen has been a pillar of support for Max since episode one and at the end of this week's episode, he gets to be that for her in the aftermath of a sad diagnosis.
The show doesn't go into much detail about how much time she has left but the emotionally charged moments between them relay the gravity of the scene without needing to go into the nitty gritty. In a superb scene, Helen explains to Tianna what death feels like after she asks. "You'll just be on a different side of the room." Helen says, and I sob.
Afterwards, she struggles not to cry in a stairwell and I thought to myself, "who is there for Helen?" Luckily, Max is. She meets him on the roof with the rest of the hospital staff and, I'm so sorry Georgia, but I am truly rooting for these two.
In some of the lighter storylines this week, we had Iggy trying to get a community garden created that wasn't funded by the sugar loaded Volt soda company, a recurring joke about Vijay's "laddu" pastries, and a stubborn old woman who refused to explain what her dizziness felt like.
We also got an update on Jemma, the foster child from the pilot episode. She still has not been able to be transferred permanently to Blanca's care but Iggy is working on it and hoping to speed up the process.
Other important developments this episode: Max takes a much needed day off at the end, surprising both himself and Georgia, who is clearly shocked to see him still in the apartment come morning.
Lauren and Floyd's relationship status is murky at best. Floyd leans in to kiss her at the end but Lauren stops him, she wants him to be all in. I appreciated learning more about both of these characters this week.
Floyd has grown confident in his duties as head of cardio and showed strength of character by carefully balancing his patients and refusing to let his resident dive in too fast. I know by the end of the episode his hand is forced and his resident succeeds with flying colors, but appreciated Floyd trying to protect him. Many medical shows can be unrealistic in the extent they let their residents perform and it was nice to see an attending being courteous, conscientious, but still supportive of his team.
As for Lauren, she's been hiding her Adderall in her ibuprofen bottle, apparently she has ADHD. In spite of her explanation, I still think it is a little fishy and am wondering if more will come of this in later episodes. Considering someone else finds out about her little secret, it could spell trouble for her down the line.
STRAY OBSERVATIONS
It reminded me a little bit of the early days of M.A.G.I.C. on
Grey's Anatomy
. It really feels like the
New Amsterdam
family is settling in for the long haul and I hope it achieves that as I've fallen in love with this show.
A NEW EPISODE OF NEW AMSTERDAM PREMIERES TUESDAY, OCT. 23 @ 10:00 PM ET/PT ON NBC.