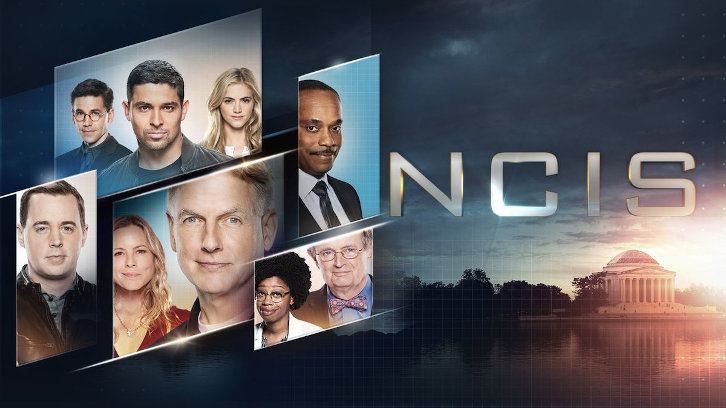 NCIS - Third Wheel - Review
Written by Christopher J. Waild
Directed by James Whitmore, Jr.
Reviewed by KathM


Am I the only one who didn't enjoy this episode? I thought it would be somewhat light and amusing, but it just seemed like three stories that didn't quite fit together.
Gibbs has many friends. I think part of my problem is that I don't like the Brooks character and am not sure I ever will. He's such a sad sack, and I don't think he brought much to the episode aside from the Fishlord 3000. I think a character like Leon or Chegwidden would have been a better choice, they're stronger actors and their characters have a presence. The singing at the end was fun and a laughing, happy Gibbs always fills me with warmth. Aside from that I really could have lived without the Brooks/Fornell thing. However, Gibbs is now my husband's hero because it may be that Gibbs carries duct tape with him in case some type of medical procedure pops up or he needs to patch a tire or something.
Sloane has a kooky former FBI bestie.
Oh Lord, is she going to be on long? Please just let her sleep with Torres and scurry back to San Diego! Yes, Sloane should have lighter storylines and be a brighter, happier person now that she's made some peace with her darkness, and I get that she had an interesting past. But this chick, whose name I can't remember, bugged me to no end. I would have preferred it if she was the wayward, lovestruck FBI agent, as opposed to "Jane the Fisherwoman".
McGee is too nice. Yes, we know. The way they chose to illustrate that was a bit heavy-handed but had its moments. I was disappointed that we didn't hear McGee talk about The Cherubs while Gibbs was out and the bullpen crew was chillin', but I understand that it's hard to multi-task when you're fighting zombies. I thought Torres's dance was cute, too; I didn't get any kind of romantic vibe from either Torres or Ellie, just him being a dork and her finding it amusing.
Parachuting idiots. Didn't care, wasn't interested. I had a feeling "Jane the Fisherwoman" was more than just a random chick who just happened to be there and saw a parachute. And the scene with Palmer begging McGee to help get Ducky away from the Navy Yard because Jimmy felt micromanaged fell a bit flat, too. I think it could have been expanded on and ended up with a nice Palmer/Ducky conversation (which I imagine we'll see at some point in the show).
That's it for me. The next episode seems heavy, and I'm looking forward to seeing Leon back in the saddle. Here's hoping that the writers get their funny bones in order for the next amusing script!