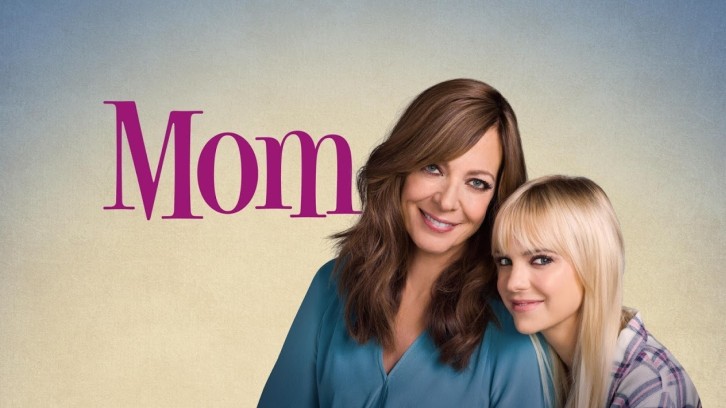 Mom saw the death of Marjorie's husband Victor this week. And Marjorie reacted...interestingly.

Christy's excited for her, Bonnie, and Adam's trip to San Francisco to see Wicked, which was apparently Adam's graduation present to her. ("Oh please. It was right there in your Visa bill!") Adam, however, isn't. He hates musicals and he definitely won't be going to see the musical about a musical that is Wicked. Christy and Bonnie argue about which of their friends to take, but ultimately decide Marjorie is the most suitable candidate. After all, she hasn't really been able to go anywhere since Victor's stroke.

In San Francisco, Bonnie, Christy, and Marjorie are enjoying the musical (which Marjorie knows every word to!). During intermission, Marjorie gets a call. Victor's had another stroke.


We next flash to the girls at a meeting. Victor's apparently died and all are concerned about how Marjorie is taking it. Much to their surprise, Marjorie shows up, surprisingly cheery. She's buying cute sweaters and scarfing down macaroons like no one's business. ("You know you forgot about macaroons and then you have one and it's like...WOW!")

Later, Christy shares her concerns with Nora. Since the meeting, Marjorie's gone "mall jogging, had some Wetzel bits, and bought a colander at Williams-Sonoma." (She Instagrammed the pretzels and the colander!) Nora tells Christy to give Marjorie some space and let her get through it on her own.

After the funeral, Christy, Bonnie, Jill, Wendy, and Adam go back to Marjorie's place. She's still surprisingly non-nonchalant. She even gives Adam Victor's old tracksuits. ("A velour tracksuit? I have always wanted one of these!" "Now you have six of them!") Bonnie does, however, insist that the tracksuits be "never outside the house" pieces and later changes her mind to "just never."

When Marjorie casually sticks Victor's urn in a kitchen cabinet, the girls ask if maybe there's a more significant place she'd rather have it. Marjorie explains that eventually, she's going to go scatter them at the apple orchard where he proposed to her, but she doesn't know when she'll get to it. Seeing this as an opportunity to allow Marjorie to properly grieve, the girls suggest they all make a trip out of it.

Bonnie, Christy, Marjorie, Jill, Wendy, and Tammy (Yep, she's still around!) head off on the trip and smoke some Cuban cigars in Victor's memory. Christy pukes her guts out from inhaling the cigar. ("I'm an addict, I inhale everything!") Oh, and Tammy realizes she's alone in life.

They finally make it to the apple orchard, where they find...a Costco! ("Is it possible they built the Costco around the apple orchard?") When they finally think Marjorie's going to cry, she laughs. (I mean, I thought the situation was pretty funny too. But I have a morbid sense of humor to start with.)

The girls go into the Costco for hot-dogs. And Jill experiences her first time buying in bulk! Christy finally confronts Marjorie about her strange behavior, and Marjorie tells her she just wants to be left alone. But, Christy being Christy, she's not too into that, and she manages to piss Marjorie off.

On the way back, the rest of the girls group text Christy about what's going on. Marjorie figures out what they're doing pretty quickly. Marjorie finally admits she's not grieving. She's relieved. Not even so much that Victor's not suffering anymore, but because she's finally getting her life back, after taking care of him 24/7. She wonders if that makes her a terrible person, but Wendy says that she's seen plenty of families at the hospital in Marjorie's situation. She explains that in cases of long, drawn-out illnesses like Victor's stroke, the family often have already grieved for their loved one long before they're actually gone.


Back at Marjorie's house, Marjorie decides she's going to just keep Victor's ashes for a while. And after picking up Victor's favorite cat, she finally starts crying.

Random Thoughts:
-I love that Marjorie's on Instagram!

-I agree, Marjorie. Macaroons are the bomb!

-I just about died at Tammy's reenactment of her prison's production of Wicked there at the end!

-Best lines go to Bonnie, when talking about her burial plans, ("For the record, you're not cremating me. That way, when the zombie apocalypse happens, I can crawl out of my grave and eat all your faces!") and Christy, when Bonnie tells her she actually wants to be cremated so she can be with her forever. ("Or sprinkled on the freeway, we'll see.")

How do you think Victor's death will impact Marjorie moving forward? Let me know below!