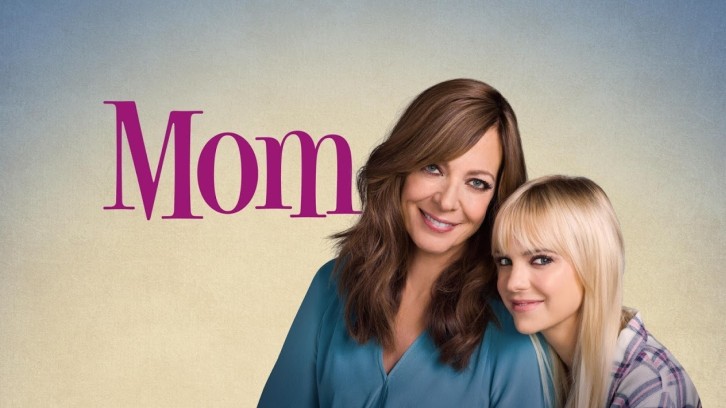 Bonnie and Christy are in a deep-dive of trouble this week. But, is that really anything out of the ordinary?

Bonnie and Adam are discussing how many people they should invite to the wedding when Adam suggests that maybe they should find a place first. Bonnie likes this idea, a little too much, and goes out and books a garden venue without consulting Adam. Realizing what she's done, she seeks help from the girls. Everyone but Jill suggests honesty, while Jill suggests tricking him into picking the garden himself by showing him the garden and then several dumpy places. Of course, Bonnie goes with Jill's suggestion. So, after showing Adam the garden, she takes him to an abandoned barrel works factory, which he strangely likes. Still, he suggests the garden is the best place for their wedding. Problem solved, right? For now maybe...


Christy, meanwhile, is struggling her way through a contract law class with a professor who is Bonnie-level mean, "but educated!" (That sounds terrifying if you ask me!) Marjorie suggests she hit a meeting after class to help calm down. Christy finds a meeting near her school, and low and behold, who's there but Evil Professor! After the meeting, Christy offers to find a new meeting so it won't be awkward for her professor (whose name is Natalie). Natalie says that's alright, as she won't be coming back. She doesn't think the meetings are doing her any good. Christy says that happens to her sometimes too, but she then goes for coffee with her friends from AA and works things out. At that, Natalie says they're going for coffee!

Back at home, Christy and Bonnie celebrate their respective victories. Bonnie's secured her dream venue with Adam being none the wiser and Christy's starting to befriend Evil Professor! Sounds like a great day for the Plunkett girls!

Not. Adam arrives home with big news. He bought the barrel works factory and is going to turn it into a bar. Bonnie obviously isn't happy that he made such a big decision without consulting her and ends up admitting her own plan - that she only showed him the barrel works factory so he'd end up thinking picking the garden was his own idea, even though she already booked it. And look where that went...

With Adam and Bonnie on the outs, Bonnie again seeks advice from the girls. (Well, mainly Marjorie but the rest of them enjoy getting to quote some of her lines!) Marjorie tells Bonnie she needs to take responsibility for her own mistake. And as much as she hates to, she does. Back at the barrel works/future bar, Bonnie apologizes to Adam (as much as it's possible for Bonnie to apologize). Adam says he should have consulted her before making such a big decision, and admits he's been kind of lost career-wise since his accident, but started to find hope the minute he walked into the barrel works factory. Bonnie decides she's in, as long as he names a drink after her.

"What would be in it?" Adam asks.

"Everything." She replies. Yeah, that sounds about right.


With Adam and Bonnie solving their problem, Christy finds hers just starting. Since going out for coffee with Natalie, she's started being nicer to her in class. But, Natalie still doesn't think AA will do her any good and is leaning on only Christy to keep her sober. The girls (again, mostly Marjorie) tell Christy that she can't be someone's whole support system, especially since she's mostly doing it so the professor will be nice to her in class.
With advice in hand, Christy talks to Natalie and again tries to convince her of the merits of AA, as well as explaining that she can't be the only thing keeping Natalie sober. This message, unsurprisingly, doesn't go through too well and Natalie goes back to being Evil Professor.
Later, at a meeting, Christy tells everyone that she is disappointed she couldn't get through to Natalie, but is getting over it. Obviously, though, she's still holding on to a little bit of hope that Natalie will come around.
Random Thoughts:
-I think "Flunkett" is actually pretty funny.
-Bonnie's wearing white and dancing to "Boogie Wonderland" at her wedding. This is gonna be a hell of an interesting day!
-Best line goes to Adam. "I'm marrying a woman who used to be coke fiend. Clearly, what something used to be doesn't bother me!"
Are you looking forward to seeing Adam's bar take off? Do you think Natalie will ever come around? Let me know below!