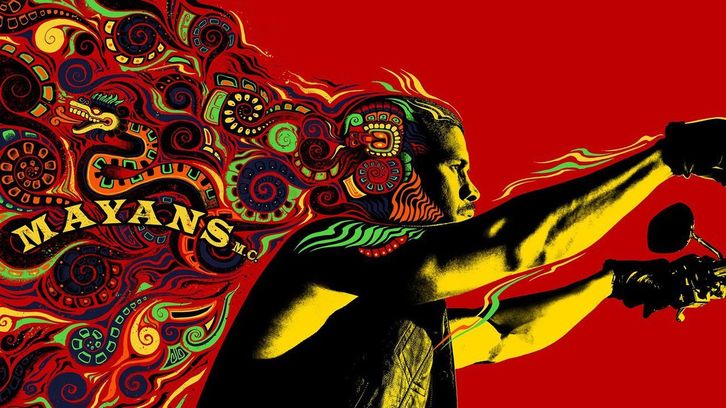 I have just exhaled from this episode because I spent the hour plus holding my breath. The show just keeps topping itself each week and it is a shame when the credits roll. This episode saw a possible alliance from left field, an 11th hour save for EZ and Coco committing an an act that will scar him from here on out. Let's Discuss!

Covering Up

Do you know who I am?
Los Olivdados
be a useful alliance? Crazier things can and will happen. Speaking of things that are bonkers, EZ continues to skirt the line of his secret and his loyalty to the club.
I'm EZ Reyes
I Know You Will
Other odds and ends:
* The good news for Emily is that Miguel did get Cristobal back, the bad news is that by episode's end her entire family is being taken into custody by Lincoln Potter's task force. It seems those hours in the wind gave the feds the perfect opportunity to pounce and raid.
* With Bishop off Angel's scent, the club found one of its members using the tunnel he let them know about to traffic people across the border. This could be the opening act of showing how Bishop deals with those who don't let him in on their side pursuits.
* The cockroach was our creature this week and there was no need to guess its meaning. So who are our cockroaches? The Mayans? Galindo? Los Olvidados? Maybe there is a piece of all of them in the symbolism of the cockroach.
* EZ found Felipe's box of secrets. Did Pop leave it there on purpose to finally absolve himself of his past life? And where is Felipe headed? Next week should be interesting for the Reyes family.
* With each passing episode I find myself caring more and more about Kevin Jimenez. He really is a good man with strong moral compass.
So what did you think? How did you feel about the revelation regarding Adelita? Will Miguel agree to her deal? Is Angel still doomed? Where does Coco go from here? Let me know!