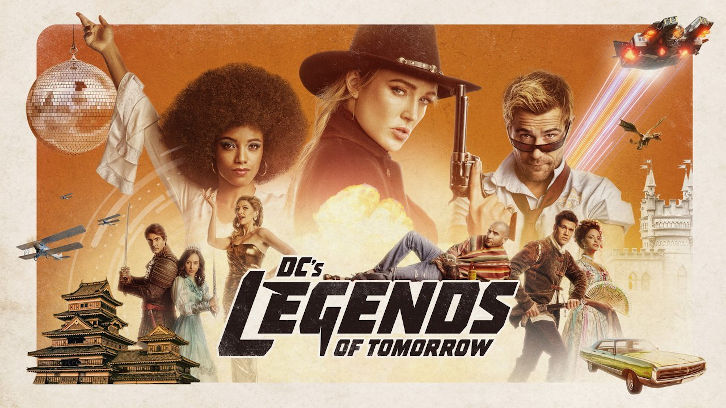 To tell the truth, I was not looking forward to season 4 of Legends after the lackluster way Season 3 unfolded with Mallus. It is not that Season 3 was bad, it wasn't. It just felt like a road that eventually led to nowhere, but the journey was still great. Somewhere in it's run, Legends has transformed itself into a larger than life funtastical romp with a team of loveable rag-tags and while I was enjoying the show it became, the mystical aspect felt like a danger to it. I was worried what Constantine's full time presence would do this show but honestly, if the who season can go as well as The Virgin Gary, I'm all in.


Much to Mick's dismay, there were no Dragons to be slain, there was unicorn that was going to alter history by causing a massacre at Woodstock. Ray and Zari are already at Woodstock because they thought that Nora Darhk, who Ray freed and has feelings for was the source of the alteration. If there is one plot I'm not excited about, it's the shoehorning of more Nora Darhk. We've already got one shady magical sassmaster, we really don't need another. I thought the unicorn twist was hilarious and I loved that the writers found a way to get Gary included as his virginess was needed. Also, the fact that Gary brought up that he and Constantine kissed and it was alluded Constantine wanted to do something about his virginity sent me to the moon. I love having bi-representation on TV, so kudos Legends Team.
Final Thoughts:
Legends of Tomorrow season 4 is off to an enchanting start. Meta jokes, whimsical fun and a focus on character development over CGI are already leaps and bounds over some drab season 3 episodes. I was worried about Constantine joining the crew and Ava being around more, but so far things seem to be happening organically. Legends continues to be the bright spot in the Arrowverse and has a tone all its own. I feel relived having watched the season opener and knowing that it won't be part of the huge crossover event this year. When done as well as this episode, Legends is its own crossover event that delivers laughs, pop culture references and heroics. I liked the dynamics in the premiere and am digging the smaller team, despite it's lack of color atm. It'll be interesting to see how the dynamic shifts as new additions pop up over the season, but that aside. This unicorn rampage was as magical as I hoped it would be and has me amped for the season.
A
What did you think of the season opener? Are you down for the ride this season? Do you like the team smaller or bigger? Sound off Below!