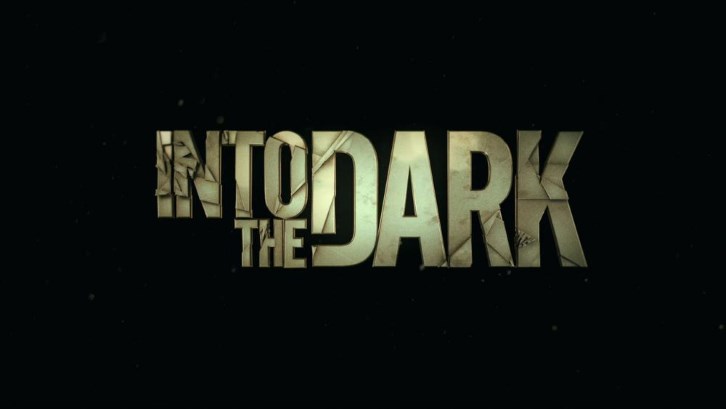 Into the Dark is the latest entry into the growing trend of anthologies series. It's a horror series coming from the fiendish mind of Jason Blum whose production company, Blumhouse, has produced several of the last decades most popular horror films such as Get Out, Happy Death Day, The Purge, Insidious, Paranormal Activity, and the much-anticipated, upcoming sequel Halloween. And those titles merely scratch the surface. Blumhouse has been a top name in horror for some time now and it doesn't look like they're going anywhere any time soon. Blumhouse Productions has also produced several television series like the short-lived but popular Eye Candy for MTV, the recent Sharp Objects, Indian-import and Netflix Original - Ghoul, The Purge limited series, and now this one.

We've seen anthology horror series before. Ryan Murphy essentially started the trend with the creation of American Horror Story nearly ten years ago. Black Mirror is another popular anthology, with every episode being different from the one before. We've seen countless television shows try to tackle the self-contained season story. I'm pretty fond of anthologies actually, it's sort of the modern day miniseries, since miniseries rarely ever stay "mini" for long given our obsession with sequels and franchise creation.


Into the Dark
is a little different than any of the anthologies we've seen before. For starters, each episode is more of a self-contained film, like twelve movies staggered across an entire year. That's right,
a year
. This isn't a show to be binged all at once as Hulu will only be releasing
one
episode on the first Friday of every month. It'll be interesting to see how it pans out.
Personally, I think it's a fantastic idea. Especially as it supports the narrative structure of the series, which intends to base every episode around the corresponding month's holiday. For the big, commercialized holidays like Halloween, Christmas, Thanksgiving, Easter, etc. it should be relatively simple, but the true test of creativity will come when we see episodes for the off-shoot months. The teaser implied
all
holidays, big or small, are on the table. I even saw "National Grandpa Day" as a possible title jammed between others such as, Earth Day, Memorial Day, Flag Day, and the like. If the show gets renewed, will they do different holidays for each month every year? If they do Christmas one year might they do Hanukkah the next? The range of possibilities is exciting, especially as the genre is firmly set in horror.
THE BODY
So what is the first episode, aptly titled "The Body" about? Well for starters, the episode is based off Paul Davis' (the episode's director) short film of the same name! It centers around a cynical hitman named Wilkes (Tom Bateman) who needs to deliver a body to his unnamed boss by a designated time. His journey is impeded by countless obstacles, mainly a detour to a Halloween party that ends up throwing his entire night into disarray.
Filling out the rest of the cast for this episode is Rebecca Rittenhouse, who recently starred in the
Unfriended
sequel this past summer (another Blumhouse production), she'll be played the female lead, Maggie, who is definitely more than meets the eye.
Aurora Perrineau is another with a Blumhouse pedigree, you'll recognize her from
Truth or Dare
- and
LOST
fans might recognize her last name. Yes, she's Harold Perrineau's daughter. She's playing the headstrong Dorothy (just don't call her Dot). David Hull, best known for his work on
Crazy Ex-Girlfriend
, plays Allan, and Allan's best friend Jack is played by Ray Santiago, of
Ash vs. the Evil Dead
fame.
FINAL VERDICT
If you enjoyed other Blumhouse productions then I see no reason you won't enjoy this one. Although this episode is definitely more teen horror-comedy, like a cousin to
Truth or Dare
and
Happy Death Day
. At least, it is until the final act which becomes, more or less, straight horror. There are plenty of violent deaths for people who favor gore. One actually made me cringe in disgust.
Overall, I found it somewhat tonally uneven but I still had fun watching it and would definitely recommend it. I loved the ending, in particular. I won't say much more because it's best to go in unspoiled but I am very excited to seeing how they're going to tackle each episode. This show will give the creators freedom to explore and experiment with different horror sub-genres and styles, and the great thing is, even if one episode isn't to your liking, another may be right up your alley!
DIALOGUE TEASES
"The maggots are what make the experience wonderful."

"You can do anything as long as you don't give people the time to decide it's something different from what you're telling them it is."

"Anything you do other than eat, sleep, shit, fuck, and kill, is a symptom of insanity."

"The visible world is so bright and reassuring, but it needs the dark. The man who pays me owns the dark."

"Halloween is the closest we come to admitting we are defined by death."

"I don't understand you, but I feel like you might be the first person I've met in a very long time that understands me."
THIS EPISODE PREMIERES ON FRIDAY, OCTOBER 5TH EXCLUSIVELY ON HULU.
Check back after the first episode airs for my in-depth review of the episode!