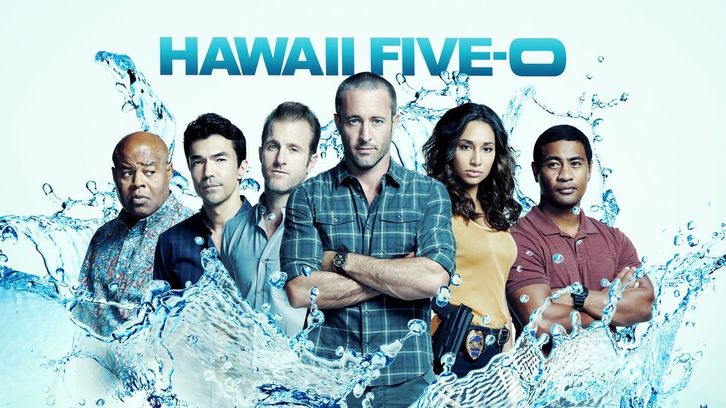 It's time to celebrate 50 years of Hawaii Five-0. The original show's pilot premiered on September 20, 1968, otherwise known as a really long time ago. This episodefaithfully recreates tone and key events of that pilot, while also lighting the fuse for another thrilling season. McGarrett may be the one who endures sensory deprivation, but viewers might have passed out during the suspenseful events too. Alex O'Loughlin takes center stage in an entertaining, memorable premiere.


As typical, the discovery of a body instigates the case of the week. The deceased, Tom Hennessey, is an old friend of McGarrett's. He was also a CIA agent, and either of those things could have gotten him killed. McGarrett and Danno check out his apartment, only to be attacked by a human slab of concrete. You can't look away, although the boys get repeatedly punched with a force so strong the screen seems to shake. It is definitely one of the more brutal hand-to-hand fights the series has done. When a bloodied Steve is finally able to land a fatal blow, it's a couple minutes before either of them can do more than sit there. A bit of humor here when McGarrett tells Danno to book the man, and Danno points out he's dead. McGarrett cuffs him anyway.
"I have to make sure this guy doesn't get back up
and kick your ass."
(That's meant to be funny too, but he's clearly shaken by how close they came to not winning this one.)
Then the CIA swings by. A man Agent Miller (played by Jack Coleman so maybe we'll see more of him) and a woman named Greer. She has a (extremely brief) past with McGarrett. The agents say they came to see if Hennessey left anything important behind. Like most CIA agents on TV, they aren't telling them everything they know. Battered from their struggle, McGarrett and Danno aren't in a mood to play games.
"Why don't you guys go outside, take a walk, and come back with a better attitude?"
They do not reveal the burnt pieces of paper they found in the fireplace.
(Here the episode flow is interrupted for a Tani and Junior conversation. Yes, she still has the gun she found at Adam's that may or may not be the same one his half-sister was killed with. But she hasn't had it checked yet. Last season was very eventful for Tani, just getting used to the team and losing her brother. It's understandable that she's hesitant to rock the boat.)
Hennessey's autopsy reveals more horrific details. His eyes, nose, and ears were blocked up before death with some kind of paste that dentists use for sealants. (A lot of terrible things to infer from that, especially the dentist part. Even death thrice removed from a dentist is still the worst kind). Here McGarrett decides to summon Greer for a clandestine meeting. The show reminds us again their relationship was nothing (we get it, really, we do), and Greer reveals that four other CIA agents have died in the last three months. No room for coincidence, although there was no evidence of murder. It has to be an inside job she murmurs, in a hush hush stage whisper. Rochelle Aytes has this duplicitous mysterious spy act down pact.
The burnt pieces of paper yield some clues, namely the word
cocoon
and the name of a ship
SS Arcturus
. McGarrett immediately checks out the boat, first with some night time surveillance and then by getting a temp job working on the ship. He finds a sinister-looking tank of water, with a strong mad scientist vibe. Their research concludes it's a torture mechanism that uses sensory deprivation to basically scramble human brains.
"Brainwashing...that's science fiction, right?" Not quite, Tani.
Everyone almost unanimously thinks McGarrett's next plan is a dangerous idea. He will let himself be captured and tortured, so that he can give them bad information that will allow them to track the nefarious operation behind the deaths of the agents. It is very risky and would have been scarier if the opening sequence hadn't largely spoiled the outcome. The team surrounds the ship, while McGarrett "sneaks" in to be caught. He quickly learns that Greer is the mole or double agent to be more accurate. A bigger surprise, also spoiled by the opening and pre-season promotion, is the return of Mark Dacascos who played longtime adversary Wo Fat. This is a little bit confusing, but it was my interpretation that the drugs McGarrett was given caused him to hallucinate that his captor looked like Fat. Especially since Dacascos's character says he's meeting McGarrett for the first time.
McGarrett's team spots Greer leaving, but she spots them too. They converge on the ship in an exciting sequence, where Tani basically runs up a crane to lay cover fire and get on board the ship. (#WomenCanDigToo) Danno of course makes a beeline for McGarrett. Not-Fat and McGarrett are fighting each other up in the lab, a brawl that feels absolutely polite compared to the smackdown at Hennessey's apartment. They wind up in the tank, with Not-Fat strangling McGarrett until Danno saves his friend with a gunshot.
That brings us to our
McDanno Moment of the Week
. When Danno checks on Steve to make sure his brains aren't over easy, he asks how long they've known each other. "Fifty years?" Steve replies, which Danno doesn't find funny. "Well, it feels like fifty years," Steve reiterates, but adds "It's going to take more than a little brain scrub to make me forget you, pal." Danno acts like that's another joke. Steve reassures him that he's not being sarcastic. They pretend to be irritated for a bit longer, until Steve thanks Danno, who replies "You're welcome, and you look ridiculous by the way."
The mission is a success, though Greer remains at large (likely armed and dangerous) with a return visit to the show already booked for Aytes and the matter of Adam's possible guilt hangs in the sky like a storm cloud. (I have to think the gun is the one. Just look at how last season Adam kept up that "I don't have the money" routine. The exact circumstances will be revealed). This rapid-fire premiere carried all the strengths of season 8, and it's good to back in Hawaii. This is my first time covering the show for SpoilerTV, but I'll be along for the ride every episode this season. Aloha!