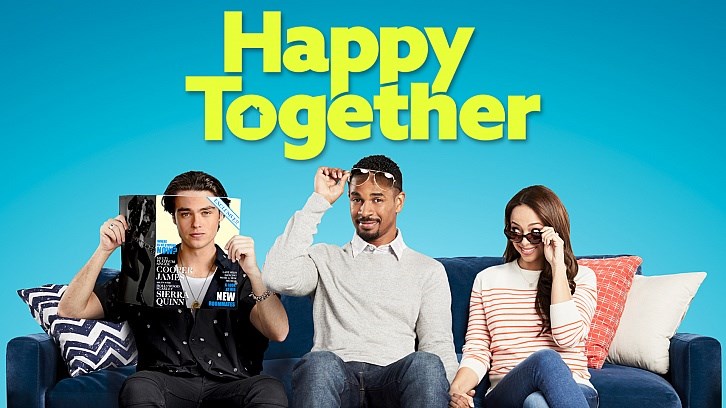 WARNING: THIS REVIEW CONTAINS SPOILERS.

Doing things without your parents there to lend you a hand is hard work. Jake and Claire learn a tough and nauseating lesson this week when Claire gets sick (and starts looking like ET according to her loving husband) and Jake decides to prove himself worthy of taking care of her without any assistance from her parents.

The episode begins with plenty of innuendos as Jake and Claire are trying to hang their wedding photo. Jake spent all morning prepping, even googling "well-hung pictures" for reference, which ended about as well as you can imagine. His ego takes another hit when Claire's parents show up and do the job for both of them - turns out she called them in for back-up.

I've mentioned in my past reviews that I'm not a fan of Claire's parents and this episode did little to change my mind. Maybe if this was the only episode they were in I would like them more, they would definitely do better to be only on a recurring basis.

I would much rather see more Cooper than more of Claire's parents. Cooper is supposed to be the third main character but I feel like he has head almost nothing to do outside the pilot episode. More often than not he's sidelined and only gets a few lines each week to propel the plot forward and little else so it'd be nice if the show would get better at including him in the main story each week.

Speaking of, Cooper winds up getting food poisoning. How? Well part of Claire's get well process involves lettuce wraps, a recipe Jake gets from her father. Whatever happened to chicken noodle soup?


Jake, apparently believing that the misting machines in the grocery store count as a full wash, neglected to clean the leafy greens and thus his lettuce wraps lead to everyone getting sick. To be fair to Jake, the thunderstorm machines at the store
are
pretty cool but always wash your produce people!
Cooper winds up having to call out of a VMA performance and both of Claire's parents wind up fighting over the bathroom. Jake has a couch full of people to take care of suddenly! But he refuses to believe his wraps have turned deadly and eats one to prove his point.
Alas, it was indeed the wraps and Jake battles a rumbling stomach whilst trying to maintain composure and provide everyone with blankets (or car floor mats), drinks (especially those courtesy of Dr. Smirnoff), and a space heater to keep warm.
Space heaters are truly demonic if you ask me. I feel like they cause more fires than almost any other household appliance but don't fact check me on that. I anticipated a fire the second Jake turned that death trap on.
Cooper's manager arrives with plenty of get well gifts for the rock star and the couch ignites soon after. Of course, he doesn't realize that Claire's mom exclusively drinks alcohol and throws what he assumed was water on the fire, causing an even bigger explosion.
Jake is to the rescue again though! He grabs the garden hose and puts it out. Except, who fixed that hose to begin with? Claire's dad.
Claire and Jake realize that it's okay if her parents still help them out around the house, cue me screaming "Nooo please let them go" at the TV, but that they will try to do better on their own too. She's actually started to feel better which means Jake didn't do such a bad job at playing doctor after all!
STRAY THOUGHTS
- Sorry Jake, I know it's a sitcom and a joke and all but I
wish
I looked half as good as Amber Stevens even when she is sick and sniffly!
- I loved how high-pitched Wayan's voice got every time he yelled "Not the wraps!"
- Poor Wayne! Having a date night in a hot air balloon with no warning of what's to come. Hope no one walks beneath it.
A NEW EPISODE OF HAPPY TOGETHER AIRS MONDAY, OCT. 29 @ 8:30 PM ET/PT ON CBS.