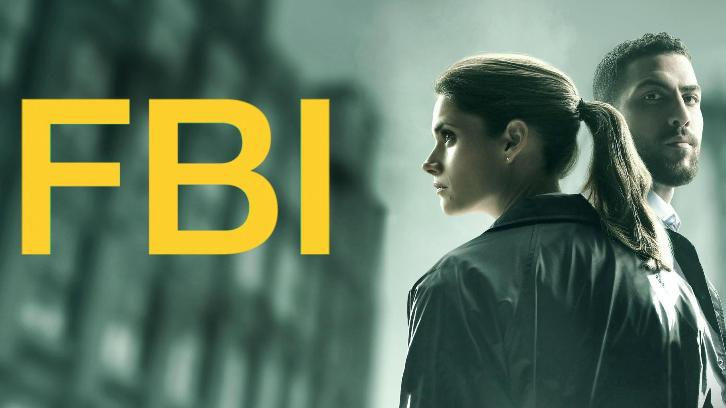 What if salad was your last meal on this Earth? That is an existential crisis for you to consider. I've always considered those open air salad bars a particular threat to humanity, so I felt vindicated by "Green Birds." Special Agents Maggie Bell and OA Zidan were called to a crime scene that at first glance was lunch hour gone horribly wrong. Fresh produce is often a staple of many dieting recommendations, eating greens a hallmark of coolness, making it either an ironic or clever choice for this episode featuring outcasts-turned-terrorists.

There was a time not long ago when the media was briefly enthralled with the idea of young women from more Westernized countries being lured into terrorism. As with most distasteful fascinations of theirs, they eventually lost interest. Hopefully because it's not as common. Multiple TV shows have done episodes on the topic, but
FBI
managed to carve out some originality. Bell expressed empathy for the teen girls seduced into mass murder through online chats on a jihadist website. She shared her confusion with Zidan though.
"I remember being a teenager...I cannot understand why these girls would be attracted to ISIS."
He pointed out that, of course, they weren't instantaneously asked to bump people off. They were given reassurances that they weren't getting anywhere else. The facts are that it is perhaps a more difficult time to grow up than ever before in history, especially with cyber-bullying.
FBI
doesn't present that as an excuse though.
As with the pilot, the strongest part of the episode is its main characters. Last week, it was Maggie's past we got to see into, and this week it's Zidan. TV has been missing out on this leading man. Zeeko Zaki is tasked with taking this unique role, presenting a hero very different from anyone else on TV. Zidan is always two steps ahead of what people are thinking about him because he has that "Middle East" look. (The actor himself has primarily been cast in terrorist villain roles up to this point). And he's justly angry about that but he's just as angry towards the people who perpetuate that stereotype, those who taint his heritage and his faith with lies and evil acts. TV has been very chill about having female Muslim characters, but it hasn't given us a male one quite like this. Charming. Ferocious. Analytical. Passionate about making the world safer. Zidan is someone with a background and personality that make him that rare character you can picture following anywhere.
"As soon we as have anything solid, we'll let you know." Bell informs Mosier, who corrects her with a big smile.
"As soon as you have anything, you'll let me know."
She strikes me as a team player, someone who thrives off collaboration and knows the value of both following the rules and breaking them. Mosier gels well with the other characters, and Ward is a welcome addition to the show.
In episode two,
FBI
took the action down a notch, but the show didn't suffer. Nor did it majorly improve. For now. it's sitting squarely in the "Watchable" column. I am excited though to see Bell and Zidan's friendship get going. Missy Peregrym and Zeeko Zaki already sync up so well, which was memorably on display in the second interrogation scene this week, as they reacted to the delusions of their suspect.
Backstory Speculation: Maggie's watch seems large for her wrist and a bit bulky. Is it her husband's?