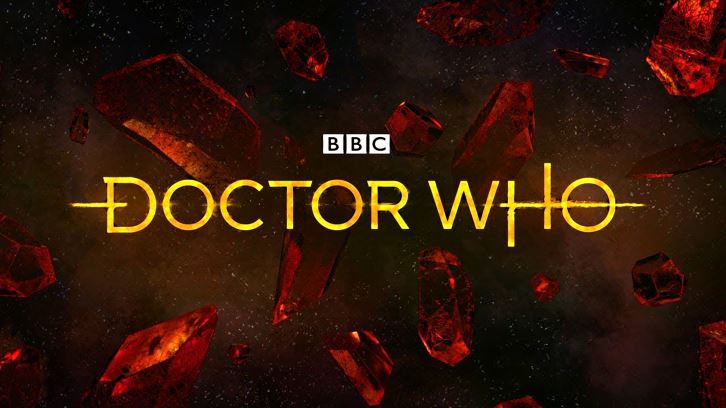 © BBC Pictures
Episode: 11.02 "The Ghost Monument"
Directed by: Mark Tonderai
Written by: Chris Chibnall
Air date: 14 October 2018
First of all, I definitely enjoyed this one more than the premiere. Both the characters and the story were more engaging and memorable, so this latest adventure was a joy to watch. Also, this seemed like the conclusion of the initial setup and now we're ready for the main mystery to be more intertwined with the regular "alien of the week" format. With the new Doctor, new TARDIS and the sonic screwdriver, time to really start a new chapter of Doctor Who.
It's always you and her, isn't it? Long after the rest of us have gone. A boy and his box off to see the universe.
" Never keep the Doctor away from her TARDIS for too long. Speaking of our favorite ship, interesting choice for the new design. Personally, what I liked the most about it was the Doctor's reaction to the reveal. The TARDIS is changing with the Doctor, so it's perfectly suited for her. Which is why her pure joy was lovely to see. I've been looking for a right word to describe Thirteen and the best one so far seems to be very "human". Absolutely mad, wonderfully brave, deeply caring human. Or maybe that's just a contrast I keep thinking of, when I remember the beginning of Twelve and his need to turn away from a hug. I love that even though the Doctor's regenerated it's not actually a fresh start but a true growth and development of the character, resulting in this new version of our favorite Time Lord/Lady. Some aspects of the personality continue to evolve, while the others stay the same. The Doctor doesn't let go, her need to find out what happened to this new planet led the group to a horrifying discovery but also helped them survive all the traps on their way. Finally, there's a beautiful brightness around the Doctor, like a light coming out of the darkness, like she's hopeful and happier again. And that's really the best we could expect after all the tragic events of season ten. I'm very interested to see what's next. The Doctor keeps surprising herself, but there was also a mysterious reference to "The Timeless Child" which might be something to explore about the Doctor's past. And that's always a great lead to follow. Also speaking of this scene, really loved the theme playing in the background of this confrontation. Feels both new and familiar, and sounds great.
Whovian notes and questions:
1. Any thoughts about the new opening titles? I think I'm still attached to the ones from RTD era, so this intro seemed fine (very 3D like) but not a favorite. Might still grow on me, though. You never know.
2. The TARDIS external and internal changes - similar to the titles and the music, I think it might take a moment to get used to it, but it looks fine so far. Somehow metallic and organic at the same time. Truly alien. What do you think? I'm in between, but anyone here who really loves or hates the change already?
3. Still regarding the new Doctor - I've seen some comments with people saying she might already be their favorite. Quite surprised to see such a quick response, to be honest. But I'm glad to hear positive feedback this time around. Personally, I really like Thirteen so far. Sometimes she does remind me of a couple of favorites.
4. Didn't notice too many references to previous Who stories so far. That's one of the things I enjoyed the most about last season, so I'm waiting to see if we'll get more with "The Timeless Child" conversation. I did like Venusian aikido trick (thank you Third Doctor).
5. I love these new shots this season. Such a beautiful cinematography, both from a distance and the close-ups. I especially enjoyed the longer take in the beginning, on Epzo's ship, with barely any cuts in between. Definitely a highlight of the season so far.
Memorable quotes:
1. The Doctor: "Right, quick update. I made a terrible mistake, we shouldn't be here. I'm gonna fix it and get you guys home. I promise. Soon as I figure out where we are."
Graham: "How're you gonna do that?"
The Doctor: "Not sure. I'm treating it as a chance to surprise myself. Oh! By the way, welcome to what I presume is your first alien planet. Don't touch anything."
2. The Doctor: "I'm really good in a tight spot. At least I have been historically. I'm sure I still am. If we stick together—if you trust me—we can get out of this. Right. Let's get a shift on."
3. Graham: "She's our best hope. Or only option, depending on your politics."
4. Graham: "Are we ever going to talk about your nan? I mean just 'cause all this is going on don't mean to say it didn't happen. See I cope, myself, with asking the question: If Grace was here, what would she say?"
Ryan: "What'd you reckon?"
Graham: "Well right now she'd be going: What's the matter with you? You're on another planet. How cool is that!"
5. The Doctor: "Oh. You've redecorated. I really like it."

What did you think about "The Ghost Monument"? Any favorite scenes, quotes or theories? Feel free to let us know in the comments. Check out the press release & promo for the next episode "Rosa". As always, thanks for reading!