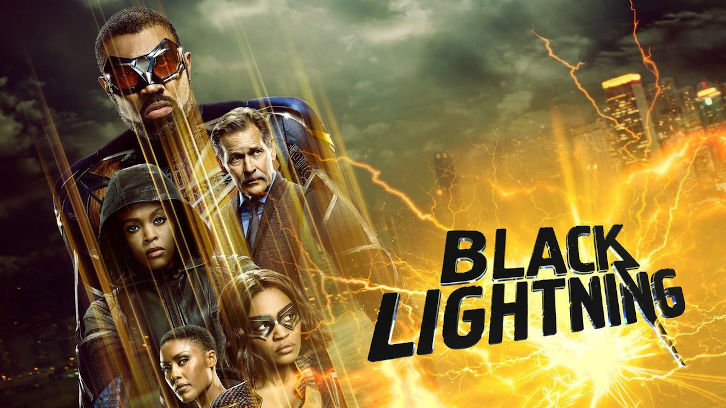 Black Lightning is BACK.

It took three episodes for this show to get its footing, and they finally deliver. I was starting to get a bit worried about where all this was going but after watching The Book of Consequences: Chapter Four: Translucent Freak, I believe things are starting to come together. It's a well-written episode, and the pacing is excellent. The one quibble I have with this show is the terrible editing, I feel like it needs to be a little smoother. There were scenes that felt a little disjointed but overall the episode is excellent. So let's dig in on what to expect from the Pierces and all their foes on this show.

I have to start with Principal Lowry because he is a total douchebag, the saddest part about him is the accuracy with which the character is being depicted. We might not want to see this and hope that the show wouldn't go down this route; the truth is, authenticity means more for a show that's trying to tell the stories of black people and how they combat different systemic issues on a daily basis. Principal Lowry will get on your nerves in this episode, and it's not pleasant. I will give it up to P.J. Byrne because he nails the obnoxious white guy performance.


Jefferson and Henderson are still dancing around each other and whatever beef they have regarding how Jefferson hid backlighting. It's a petty beef if you ask me but let's see where the writers will take this. Hopefully, at some point, they will hash it out with an intense adrenaline filled fight. Henderson is frustrated with how the case against Tobias Whale is going especially the roadblocks he is running into at every direction he is looking for evidence. The district attorney played by Sallie Richardson-Whitfield who also happens to be the director of this episode is not making things easy for Henderson. His case might not hold up well, but there could be some twists.
Anissa is also having some trouble with several terrible decisions she made earlier. These are catching up to her and for what it's worth she acknowledges her mistakes and knows to rely on Gambi and Jefferson. Her love life has been put in the back banner for now I think. Jennifer, on the other hand, is having a hard time accepting that normal is no longer part of her vocabulary. The decision by her parents to have her homeschooled does not sit well with her, and I am excited to see how rogue she will go. I need action with her she's becoming very annoying to watch especially with all the power she yields.
It was apparently a bad idea for Odell to push Dr. Lynn Pierce to work with Dr. Helga Jace and in this episode, we start to see some hints about where all this is going. Lynn is smart and has a good sense of the danger that her metahuman family members can be subjected to if identified. This working relationship with Helga is not going to end well for anyone. One of the deaths in this episode will be surprising to viewers since it's a little unexpected, but I cannot see of a different scenario where this outcome would have been different. I think the episode is fantastic and the score is terrific. I always end up looking for the music I hear on this show, and they never fail to surprise me.
Don't forget to watch Black Lightning on CW Tuesday 8PM CT