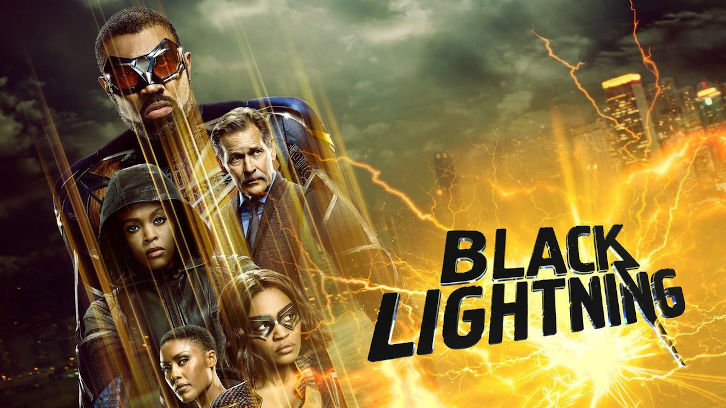 Black Lightning is back...

It is that time of the year when CW unleashes on us all their dramas mostly, Berlanti production shows. I have a love-hate relationship with most of the CW shows but, I still watch; talk about punishing myself every fall. I love Black Lightning though so I am happy that I get an opportunity to write a few spoilers for the fans this season. The show ended its freshman season on a high note, with some form of closure for many characters.

We come back a few days I think from where we left off, and things are moving pretty fast. What I like about this show more than the fantastic soundtrack is how quickly the plot advances. They don't drag storylines; because who has the time to wait to see if Jennifer has powers or not. Remember the other Berlanti production where a character took ages to "freeze" things? This is not a knock on that show, or maybe it is, but I digress. So, Jennifer is struggling with her new found powers, and it's taking an emotional toll on her. I appreciate them not rushing her into saving the world but letting her figure things out and be vulnerable because this is a significant change for a teenager. Anissa is hard to love because she is reckless and makes decisions many times without thinking. This might be an unpopular opinion, but it's mine. She hardly listens to her dad, and she's doing some things in this episode that left me annoyed with her even though her actions might seem noble. She puts people in danger especially her own family.


We haven't seen an excellent raw fight between women in this show, so it was fun to watch Syonide and Kara go at it. Their fight is raw and brutal, and it truly showcases the strength of both women fascinatingly. Syonide is always in the shadow of Tobias, but she brings out the dangerous and cruel sidekick that we haven't seen before. Kara will be working with Gambi, but I am not sure how all this will play out. She is not trustworthy and can be very manipulative, but she comes to Gambi with information that they are both looking for so we might be seeing a new allyship.
Does anyone else find Bill Duke creepy? His character is an investigator who questions Lynn about the pods, and I was quite disturbed by his creepiness. Lynn is a stoic person and controls her emotions well, but I could tell that the interrogation got to her. Lynn and Jeff's relationship seem to be on a new wave of hot and cold. I don't know how to categorize other than they need to listen to each other more. I wish they would go deeper into their characters so that we get an understanding of why Jeff is always bottling up when Lynn wants to go deeper into a discussion. Speaking of Jeff, he is having a hard time at school and everyone questioning his role in what happened. It seems like he is handling the aftermath well but the school board is hot on his heels and they will not rest until they get answers. I like how Jeff is always calm and collected at all times, and it's hard to read him.
This is a great episode, and a lot is going on that I cannot discuss because of spoilers but the show is rapidly moving forward, and a lot of crazy things happen. I will leave you with this there is a lot of money that you will see in the episode. The significance of that I cannot tell you so tune in tomorrow night or better yet ask me questions, and I will answer.
Don't forget to watch Black Lightning on CW Tuesday 8PM CT