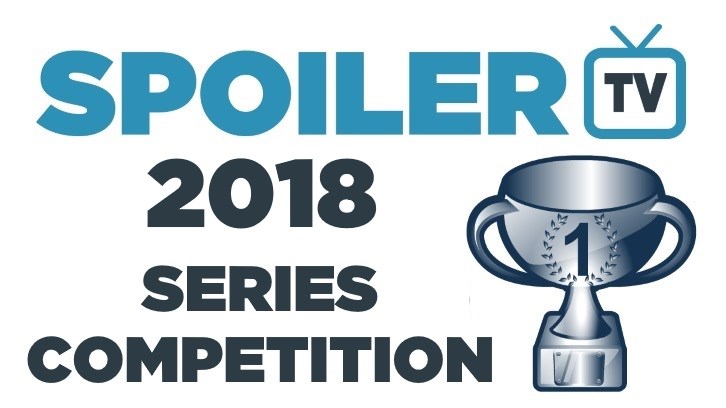 We lost three of the competition's seeded shows in the first round: The Originals, Agents of SHIELD, and Gilmore Girls. The latter lost by the smallest margin of any show to exit so far and takes 33rd-place; Dexter has the (dis)honour of ranking bottom of the list this year. SHIELD's departure isn't too unsurprising given it was facing the holder, Person of Interest, but does deprive the remaining rounds of a vastly popular show and by finishing 44th sees it comfortably drop below its previous best of 14th. Other potentially major players to exit include Teen Wolf, Riverdale, Supergirl, and Charmed.

These competitions are always more interesting when shocks occur, but it's difficult to say any defeat except for Gilmore Girls' and Riverdale's — at the hands of Criminal Minds and The Americans, respectively — is too much a surprise. The other 30 shows to progress would probably have been favourites going into the poll. As we move through the next 16 to crash out, perhaps we can have some of those giant-killers that make it so fun to watch this competition's progress.

So, with that said, let's take a look at today's polls...

The devil is the keeper of the greatest tricks and didn't fall for any Deception as Lucifer eviscerated the short-lived ABC series in the first round. It is at this stage, the second round, in which Lucifer has crashed out in its past two years. Hoping to inflict the same fate today is Once Upon a Time, which made it past Wynonna Earp but by no huge margin, claiming only 57.9% of the vote. Once finished as runner-up in its debut year of 2012, and it has a real task on its hands to repeat that achievement this year.

12 Monkeys beat The Originals to get here and while The CW series did make the top eight finished shows, that was a bigger surprise than it falling short in round one. Syfy's time-travel drama is rewarded with a tie against Orphan Black, which knocked out Teen Wolf to get here. Neither show, one would suggest, is likely to win this competition, but either could certainly cause a shockwave or two moving into the later stages of it.

A reminder of the rules:

1) Two shows will go into battle in a poll, where after exactly 24 hours, the leading show will win the battle and will progress into the next round. Each poll will open at 12pm ET on a given day.
2) Vote for your favourite and spread the word with your friends & fans.
3) One vote per person per poll.
4) Comment on what you voted for on in the comments below.
5) Have fun. This is a friendly & competitive competition. Please do not start attacking other fans or fangroups in the comments, because this really isn't what this competition is about.


Click here to view the draw in a new window
Don't forget to Facebook, Tweet, and share the poll with your friends! The more people that you get to vote, the better chance your favourites will win!
Remember to check back tomorrow for
Person of Interest
vs.
Firefly
and
Buffy
vs.
Arrow
!