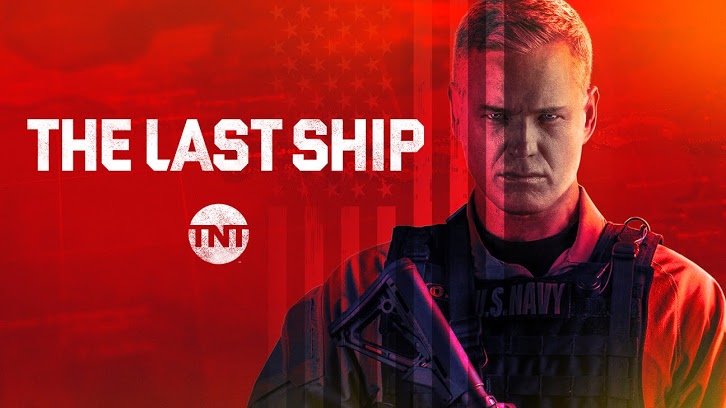 There is no slowing down for The Last Ship. "Fog of War" moves full speed ahead, so be sure to take extra breaths before starting the episode. Jann Turner directs this episode, her first time doing so and a fitting director considering a big part of the story. Jill Blankenship wrote it. And it's awesome.

Spoilers for the last episode are likely to be found below, so if you have not watched the premiere yet, consider this a warning.


War is the name of the game now, and everything that comes with it is on display in this episode: blood, fighting, Steven Culp, strategy, etc
Our Big Bad is Gustavos Barros. We will learn more about his plans for the war and see more than one side of this season's antagonist.
Even though Chandler has earned the equivalent of a doctorate in saving the world, others will be hesitant to fall in line with his latest suggestions.
Someone delivers a speech that will give you chills and goosebumps.
Sasha and friends encounter a mix of pros and cons in the jungle. There's a brand new WolfStrong™ moment to love.
Danny says a word that is important.
One person comes up with two very creative ways to make up for the lack of certain technological features.
My concern about whether or not there is an experienced REDACTED on board the Nathan James after the premiere is not addressed.
Now for some dialogue teases, mixed up and not in order at all.
"Fortunately we were able to improvise."
"Hunting's no fun if the game comes to you."
"A war isn't lost because we're hurt."
"Honey, don't watch the TV."
"The fight starts here."
"None of you have to stay."
"Whoa."
"I'm sorry, Tom."
"You have brought trouble to my jungle."
Catch the whole episode September 16th at 9 P.M. ET/PT on TNT (or on your DVR or online or watch it twice) and check back here Monday for a full review.