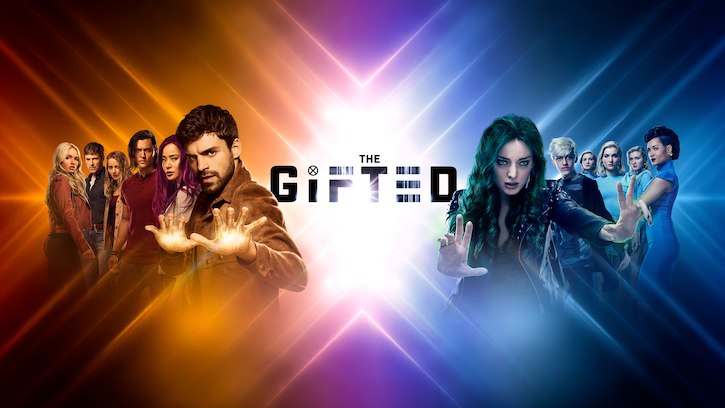 After an explosive season finale, The Gifted wastes no time in setting up some of the larger story arcs for the season. Viewers are immediately introduced to a new mutant named Reeva Page, who is impeccably played by Empire's Grace Byers, and things get to a rather murderous start, essentially cementing the view that this new character is not be trifled with. Instead of coasting on the series' opening shocker, the episode continues to gain steam as it jumps six months forward. The rift that formed at the end of last season's finale has only solidified during those six months. Polaris and Andy are still firmly on Team Hellfire Club Inner Circle, although they haven't reached the point of no return. The remnants of the Mutant Underground have essentially done only two things during the time jump: Unsuccessfully search for Polaris and Andy and attempt to rescue mutants targeted by Sentinel Services. Of course, some of these characters are having a tougher time than others, but it's safe to say no one's particularly fond of the missing members of their team. The premiere does a great job at setting up the divide, which will eventually come to a head around the midseason finale. If this episode is any indication, this series might just avoid the sophomore slump and continue onward and upward.


Some stray thoughts:
- It seems the only good thing that has happened during the time jump is the solidification of Thunderbird and Blink's relationship. After a few missteps and off timing, it seems the pair is finally on the same page, and what a fun, new, sexy page it is. I mean, who knew there could be so much foreplay involving dirty dishes? I'm really looking forward to seeing where their relationship heads and hope they'll get a little bit of happiness before they encounter some obstacle that tries to tear them apart.
- We were briefly introduced to a mutant named Christine this episode, and I really hope she finds her sister soon and then leaves forever. I'm sure she's a very nice
person
character, but I'm having flashbacks to season two of
Heroes
where the showrunners introduced a bunch of new characters with superhuman abilities that no one cared about, so I really hope the show doesn't head down the same path.
- Ever since learning Reed had the X gene suppressed as a child, viewers have eagerly been waiting to see when he would start displaying mutant abilities, and it looks like that time is now. It'll be really interesting to see how a man who grew up believing the government's mutant propaganda will react with his newfound identity. It's one thing to support his children, but it's another to identify as a mutant. Also, does anyone have any guesses what his abilities are?
- I felt so bad for Eclipse this episode. He has literally spent the past six months not knowing where Polaris and their unborn child are. Then he gets this brief glimpse of hope that he might finally be able to find them, only to have it taken away, as the episode ends with him not knowing if they're alive or not. If any of these characters deserved a hug, it would be him.
So hit the comments below to let me know your thoughts. When will Polaris and Andy rejoin the Mutant Underground? How far is Caitlin willing to go to get Andy back? How powerful will Reed's mutant ability be and how much will it derail his life?