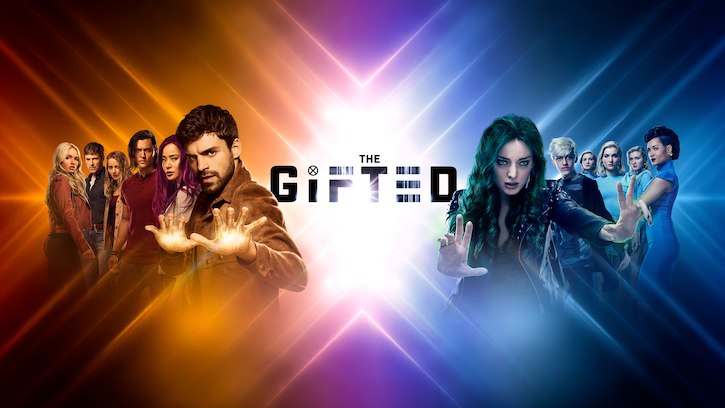 We're only a few days out from the second season premiere, titled "eMergence", written by Matt Nix, and directed by Robert Duncan McNeill, so if you need a recap of where we left off in season one, I've got you covered.

On last season of The Gifted: A rift formed between our favorite mutants, they splintered off into the remnants of the Mutant Underground and a newly reformed version of the Hellfire Club. Polaris, embracing her heritage once and for all, took charge of the mutants who were ready to fight back, violently, exploding planes and all. The Strucker family dealt with fractures of their own as Andy decided to leave behind his parents and twin sister to follow Polaris.


The Gifted
shows no signs of slowing down as we enter the first episode of its sophomore season. We're quickly introduced to the ruthless, charming, Reeva Payge (
Empire's
Grace Byers). She holds a meeting for the Inner Circle. It doesn't take long for us to see how Reeva handles the challenging of her authority. Hint: Not well.
Grace Byers joins this season as a series regular, her character has been described as "ruthless, charming, and smart" all traits we see demonstrated within the first few minutes of the premiere. She's going to be a force to be reckoned with going forth, but I'm intrigued and eager to see how her character develops.
A time jump sends us six months later: We get a glimpse of how both mutant factions are faring since the fall out of the finale. Polaris is struggling with her pregnancy, she's pretty far along now and her baby is already demonstrating an incredible skillset from within the womb. The child is
definitely
taking after its mother. Andy has become somewhat of a confidant to Polaris it seems as she trusts him to help ensure her baby arrives in perfect health, no matter the cost.
Speaking of Struckers, the family Andy left behind is dealing with their grief over his departure in their own ways. Their dynamic has changed since season one, to say the least. It looks like Caitlin may be taking on more of a leadership position, she and Eclipse pay a local mutant hacker a visit to gather intel on their adversaries.
The premiere served up a couple of surprises, plenty of action, and one scene towards the end that will have you reaching for the tissues - particularly if you're a fan of a certain relationship. This episode did what all great season premieres should do, set up the game board for the rest of the season. Several plot threads were established, some continuing on from last season, and some new developments we'll be following for the duration of the season. Can't tell you how happy I am to have this show back!
DIALOGUE TEASES
"What do we all want? It's simple. We want peace. We want freedom. We want to feel safe in our homes."

"You know what they say, well behaved women rarely make history."

"Don't underestimate him just because he can rock a manbun."

"How many times do I have to tell you, I'm not a freaking wizard!"

"She needs to remember what she's fighting for; what we're all fighting for."

"We're going to show you the dawn of a new age."
SEASON TWO PREMIERES ON TUESDAY, SEPT. 25TH AT 8/7c ON FOX!