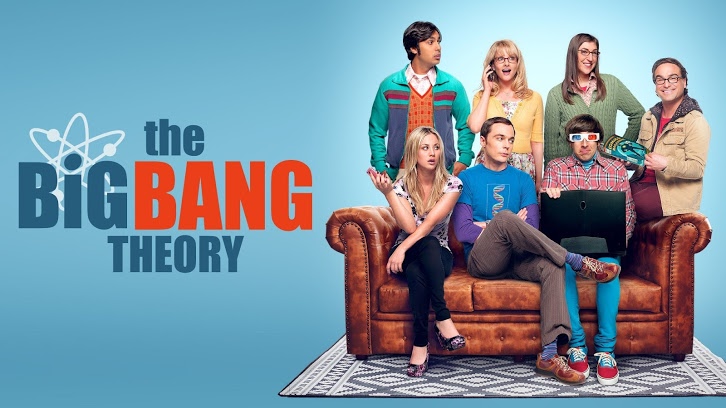 In the 2nd episode of the finale season, Sheldon and Amy are completely and utterly baffled by the wedding present they received from Leonard and Penny. They cannot seem to figure out what the item, a big glass shaft, is supposed to be. Amy wonders if it might be a "marital aid" but Sheldon simply cannot see in which way the big phallic-shaped item is supposed to aid their marriage. It is always glorious to witness in what innocent ways Sheldon's brilliant mind works. The newlyweds are completely obsessed with the unidentifiable present and even decide to stay up late, ignoring Sheldon's sleep schedule, to look for clues on what the item might be. Leonard and Penny have a blast watching their friends go crazy over the present. It turns out that the gift is a crystal charka wand they got as a wedding present from Howard and Bernadette who originally got it as a wedding gift from Raj. There is no deeper meaning behind it. Sheldon and Amy, however, are convinced that the wand is a clue to a scavenger hunt that will lead them to the actual present.

The next logical step is, of course, to consult a geologist. Through Bert's expertise, they find another clue which leads them to the coffee shop where they first met. When Sheldon asks the barista if someone left something behind for them she points them to their lost & found box. Amy is delighted: Before she and Sheldon got to know each other, they were
lost
and then they
found
each other. This is obviously another clue! It is amazing what you can convince yourself of if you really want to believe something. They dig through the box and find an empty locket with a crystal on the outside. Obviously, Leonard and Penny put the locket there so the happy couple would find it and fill it with their memories. Both, Sheldon and Amy are over the moon about the thoughtful gift and decide to give Leonard and Penny a thank you note written in a secret code. They want their friends to have as much fun figuring out the secret code as Sheldon and Amy had solving the wedding present mystery. Best of all, the newlyweds locked them out of their Wi-Fi and until Penny and Leonard find a way to read the secret code they won't know what their new password is. Isn't this delightful? Leonard and Penny sure do not think so.
What was somewhat surprising to me is that Stuart actually got quite some screen time in this episode. The owner of the Comic Book Store has a thing for his employee Denise and even though they have already locked lips in the past he is unsure of how she feels. Raj advises him to ask her out and when she actually says yes Stuart goes slightly overboard with his date preparations. He ends up coloring his hair. However, it turns out that with darker hair he looks even paler than usual. Who knew that was even possible? So, Stuart decides to do what everyone would do in his situation: get a spray tan. The outcome is rather disastrous. His skin tone is now Trump-orange. (Yes, I went there. Since the show tends to stay away from politics I felt compelled to at least make an attempt at a Trump joke in this review. Don't blame me, orange Stuart was basically begging for it.) Despite his messed-up spray tan, Denise is delighted to go out with him. It is rather heartwarming to see that she actually seems to like him. Stuart really deserves some happiness for a change.
Who did not seem to get any happiness at all is Raj. He is sick of being alone, of being the only one of the gang who does not have a significant other. It's time for him to settle down. He decides to do what he had always rejected so far: He calls his father and asks him to arrange a marriage for him. The only one who is really happy about Raj's news is Sheldon as he already knows what wedding present to give him and his future wife: The crystal wand.
I am all for some happiness for Raj but is an arranged marriage really the way to go? I doubt it. I am very curious as to how this storyline will play out.
What did you think of the episode? Will Raj actually go through with the arranged wedding?