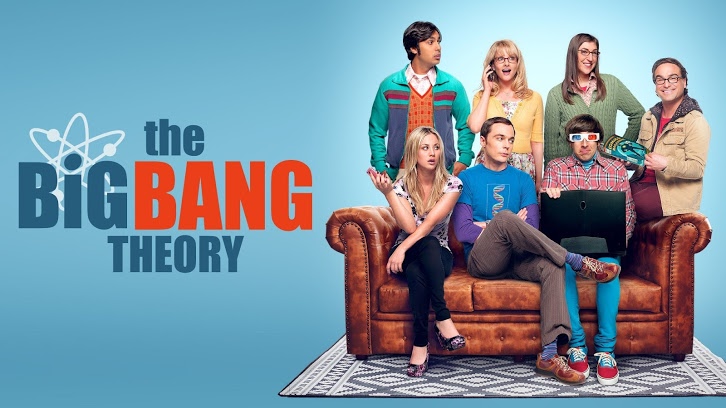 Thinking back on Sheldon from the early seasons, none of us would have thought he would ever end up getting married. At least not unless someone forced him to say "I do" by threatening to set a pigeon loose in his room or to change the contrast settings on his TV. Fast forward to season 12 and Sheldon is a happily married man on his honeymoon in Legoland. Yes, they seriously went to Legoland for their honeymoon. It was naïve to be surprised about that. What else did I expect? It is obvious Sheldon would not want to go to the Caribbean or cliché Paris for his honeymoon. However, the most hilarious fact about their trip to Legoland is that Sheldon actually makes it seem like the ideal destination for a honeymoon: "Lego is the perfect metaphor for marital congress: two pieces that interlock with a satisfying snap." While I can imagine that Legoland is not Amy's dream location for her honeymoon, she is far too happy about the fact that Sheldon is her husband to care about such trivialities.

After spending some time at the theme park, they move on to New York City. They watch the Harry Potter play (parts 1 AND 2!) and obviously Sheldon visits the sights "where Nikola Tesla lived, worked and slowly went crazy." Through Sheldon's and Amy's interaction it becomes clear that they have already consummated their marriage. Yet, to everyone's surprise, Sheldon's honeymoon-to-do list includes another round of coitus. Amy, however, is not particularly delighted about the fact that Sheldon keeps planning every single activity to the teeth. They have their first argument as a married couple which Sheldon then tries to fix by bringing Amy two hot dogs as a peace offering. He explains that since he is not a very physical person he worries he will forget about intimacy if he does not schedule it. He fears that Amy might go and "seek solace in the arms of a heavily muscled longshoreman". Amy assures him that he is the only man she wants by her side and suggests that he continues making his beloved schedules but simply does not tell her about his plans in advance. This way it will remain a surprise for her. Problem solved. This is the story of how Sheldon and Amy overcame the first hurdle of married life.


Back at home in Pasadena, the gang believes someone has broken into Sheldon and Amy's apartment. It turns out that it is not a thief but Amy's father who is hiding from his wife and found refuge in his daughter's home. Apparently, he wants to take a break from their marriage as Amy's mother is rather dominant and does not seem to see him as her equal. Penny understands Mr. Fowler's urge to get away from his wife, she cannot fathom what he ever saw in her. This is when Leonard makes a very big mistake and mentions that the relationship of Mr & Mrs Fowler seems to be very similar to his and Penny's realtionship. To say Penny is angry about getting compared to the vindictive, angry woman is an understatement. It's funny how, when Leonard tries to make up for his stupid comment, he indeed seems scared and mousey like Amy's father. Penny is angry and very vocal about that fact, which again makes her seem to have more in common with Momma Fowler than she would like to admit. They are obviously nothing like the Fowler's. Not at all.

While this entire storyline did provide some laughter it still seemed somewhat pointless. The show landed these great guest stars (Bates & Teller) but it appeared that the people in charge did not quite know what to do with them. So, they went ahead plucked a storyline out of thin air and in the process neglected to give it a proper resolution. At least that is what it seemed like to me.


Moving on to another storyline, Rajesh was asked to be on the news to talk about an upcoming meteor shower. However, instead of showing off is expertise he starts a twitter feud - or as Rash calls it "
two respected scientists debating opposing views in a public forum
" - with Neil deGrasse Tyson. The two of them keep sending tweets back and forth until Tyson personally calls him on his cell to invite him to his book signing. He wants Raj to say the things he tweets to his face. Suddenly, at the threat of not having the security of the internet that puts a physical distance between them, Raj is rather intimidated and declines the invite.
Once their conversation ends Neil deGrasse Tyson proceeds to call Bill Nye the Science Guy who he apparently has a feud with as well. Seems like Mr. Tyson has taken up a new hobby.
Howard and Bernadette are put on the back burner in this season premiere. They do not really have their own storyline but are merely watching Raj's twitter feud while hanging out on their couch, munching popcorn.
All in all, it was a solid episode. However, the season 12 premiere cannot keep up with openers from earlier seasons.
What did you think about the season premiere? Let us know in the comments!