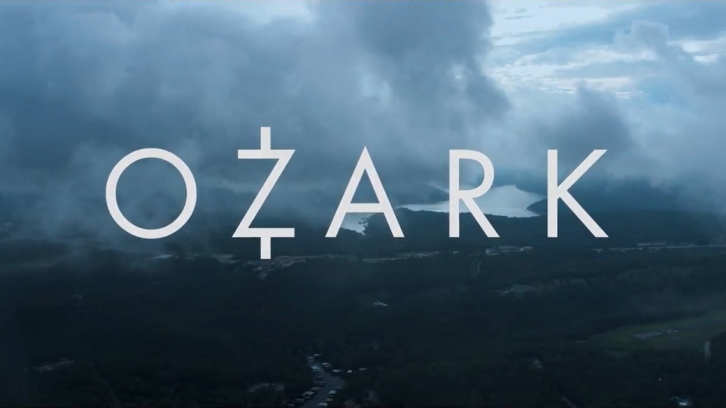 It is Rachel's time to shine in the fourth episode of "Ozark". The friend-turned-frenemy-turned-foe is doing her best at being a double-agent for the FBI and trying to have Marty Byrde on her side and making him believe she's back to help with the Blue Cat Lodge. How long until Marty finds out it's all turning against him? Not long, judging from the end of the episode.


This episode puts supporting characters under the spotlight. "Ozark" has always been pretty focused on Marty and Wendy, but this second season is trying to make other key players shine on their own. Ruth Langmore, we know, is the secret weapon of the show, but Rachel, Agent Petty, Buddy and Sam are proving themselves to be just as worthy. Don't get me wrong, I am loving Laura Linney finally showing what she's truly capable of and being appreciated for it, but it is right to give credit when it's due.
Marty and Wendy have to deal with other problems regarding the casino, which obviously can be taken care of by bribing someone. What they don't know is that this "someone" is, too, cooperating with Agent Petty. Are walls closing in on the Byrdes?
It also turns out that Charlotte told Wyatt that the Byrdes were at the Lodge the night Wyatt's dad was murdered and she forgot to mention it to her parents. As a result, Marty forbids her from seeing Wyatt, in a rare but precious moment in which we see him being an actual parent. Sometimes I think this show steers away from the fact that the Byrdes have kids and they are have actually some parenting to do.
I think there is a very honest moment between father and daughter, when he asks her if she thinks he would be capable of killing someone. She doesn' reply, not a word. That must mean something.
Meanwhile, Rachel gets into trouble with Agent Petty when she tells Marty that he was around Russ a lot. Marty, of course, doesn't know who he is, but Petty gets pretty upset with Rachel, so upset that he takes her into the woods and threatens to kill her if she blows the whole operation up. Jordana Spiro and Jason Butler Harner are both excellent in this scene.
The episode builds up for its game changing-moment for the end. The Byrdes are sleeping, when all of a sudden, the alarm goes off. It's the Feds, breaking into their home, searching every surface, looking for evidence and proof of what they are doing. It's almost satisfying to see Agent Petty's smile on his face, not because I'm rooting for him, but because things are getting really interesting. Now the Byrdes have the chance to put a face on their opponent, and it's not one who will let them go easily.
The episode, directed again by Andrew Bernstein, feels very calm in the beginning, but it's done and shot like that for a reason. Everything leads up to that big moment in the end. It is definitely worth it, because, I have to be honest, I did not expect Petty to confront the Byrdes so soon.
Another special shout-out to Harris Yulin, playing Buddy. He's having health issues, but that doesn't stop him from being the go-to person for advice. I like the bond that he has formed with Jonah and Wendy. You can tell that he actually cares about them.
Favorite line:
Ruth: "
So, what did you do?
".
Sam: "
Well, I was a real estate agent and now I give motivational speeches
".
Ruth: "
Can you say something to motivate me to train your ass?
".
I can't wait to see what happens next. Is Marty going to cooperate? Is he going to deny everything? What consequences will his family have to face?
Let me know in the comments below!