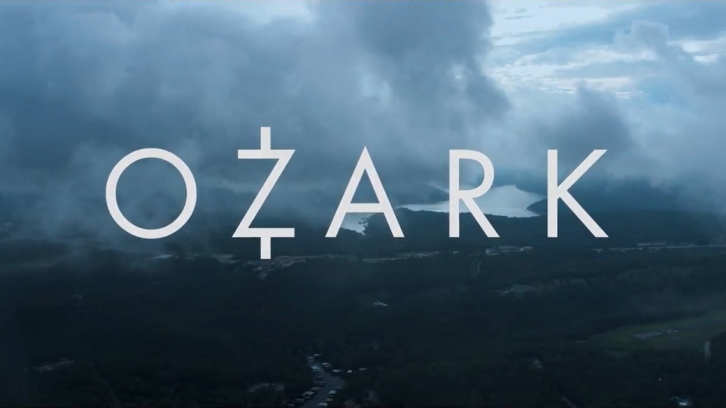 It's lobbying time in the Ozarks and it's time for Wendy Byrde to show her skills and to get in business with the devil. Or is she the devil?
The second episode of season two of "Ozark" kind of strays away from the intricacies of episode 1, but it delves right into the psychological disgust that can identify some certain types of human beings.


First, there's Wendy who has to deal with the fact that politics is dirty. Not that she seems to mind, but she does acknowledge the fact that what she had to do to get the vote for the casino, made her want to "take a shower". Marty doesn't help, especially in his approach to handling problems. He seems to be more radical and thinks he'll face the consequences in the moment, while Wendy seems to have a more laid-back approach, she thinks about what might happen in the long-run.
So, Wendy uses one of the girls from the strip club to frame a senator's husband to then convince her to change her vote on the casino bill. She succeedes and deliveres the news to Charles Wilkes. They are a vote short, though. And that's where Wilkes kind of talks Wendy into sleeping with him in order for her to get the vote. I loved that scene because it seemed like Wilkes was in charge, when clearly, she was. She brushed him off like a pro and it was great to watch. I can't emphasize enough how "no" means "no".
Wilkes uses his power anyway, so the bill passes and the Byrdes will get their casino and Wendy will owe Charlie a favor.
Ruth Langmore is making her way into the business. She's smart and savvy and she's willing to learn. She also has to monitor her father Cade, who seems to be fed up with her involvement with Marty. That's why he reminds her, after robbing a diner, where she comes from, who she is and how she has to behave. She is a Langmore and she has to show loyalty to her father only. The thing that he hasn't taken into account is that his daughter knows her way around everything and she will probably have no problems whatsoever making him pay.
Marty enrolls the help of Buddy to negotiate with a power player who's stopping the casino from happening. Buddy (and his mobster past) comes in handy to Marty. Buddy probably slept with this guy's wife and I think that he actually did. The passive-aggressive attitude of their conversation makes it pretty clear that there's some animosity there. It was very funny to see Marty's reaction to the whole thing. That's one the things that Jason Bateman does best: humor in a dark situation. He actually makes you laugh, rather than make you uncomfortable.
I was pretty excited to see Rachel back. Not in the Ozark yet, but back on the show. After a night of booze and drugs, she gets behind the wheel and crashes her car straight into a pole. And that's where FBI Agent Roy Petty returns. He will get her out of jail in exchange for information on the Byrdes. I really enjoyed seeing Jordana Spiro back on the screen. She is a very good actress and her character can be the key to some of the storylines that I think are going to play out during the season.
I really enjoyed this episode, especially because it seemed to be darker than usual, while exploring human interactions in a subtle way. Jason Bateman directs this episode, too. He's proving to be a good director, with a particular taste for long shots and close-ups during conversations (for example when Wendy refuses Charlie's "offer").
Favorite line:
Marty: "
It's so hard doing business when you can't trust anyone
".
I am looking forward to seeing what Rachel will do and how the Byrdes will get the casino running. We'll see who else gets in their way.
What do you guys think will happen? Let me know in the comments below.