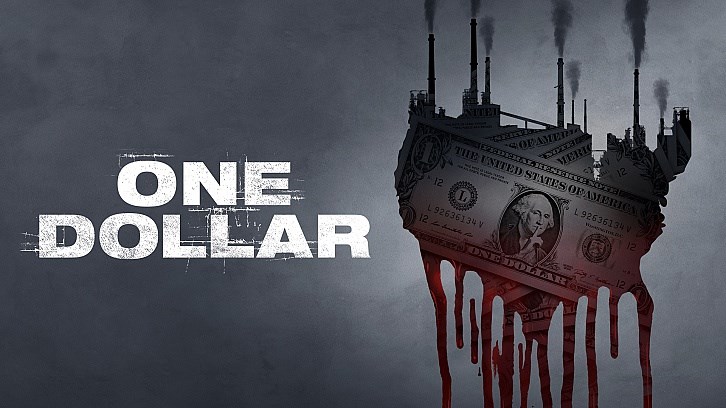 Not going to lie, this week was a bit of a let-down for me. The dollar didn't move and there was no mention of the gloves from the end of the last episode. This is only episode three and it felt a lot like filler which doesn't bode well for the next seven episodes if this keeps up! So, what did we learn?


At the end of episode two, we see Ken "Walmart" Fry pass the dollar onto a teacher who we are introduced to in episode three as Ms. Carol, a woman dedicated to her students for 38 years. Ms. Carol has seen it all and is beloved by students and parents alike but none more so than Raquel, an ADHD boy that doesn't appear to be under treatment so he requires a bit more patience. It seems Ms. Carol's possession of the dollar coincides with the worst day of her professional life – she loses patience with Raquel and spanks him in front of the class. Raquel doesn't seem to be phased by this and when discussing the incident with the principal, we learn that Raquel's father is understanding and not at all angry either. However, this loss of patience is something that Ms. Carol cannot tolerate in herself, and even as her neighbors, friends, and the principal tell her it was "just a bad day" and she shouldn't let it get to her so much, she continues to equate herself with a "monster" of a teacher that she reported years ago for repeatedly spanking students. In the end, Ms. Carol has decided to quit teaching and possibly sell the house to move closer to her grandchildren.
In other news, Dannie decides to babysit for Garrett despite never babysitting before. It doesn't go well. She starts a fire while making dinner but manages to get it out before too much damage is done. Unfortunately, there was enough damage that Garrett noticed it as soon as he got home. Garrett loses it a little bit but after going to check for himself that Carrie is fine, he gets control of his emotions. Garrett gives her another chance if she comes back the next night, even though she had told him earlier in the conversation she was not available. She seems to be resigned to coming back the next night and hopefully she uses the time to snoop better because her first go round only yielded the court documents to change Carrie's last name.
On the investigation front, Jake's investigation is as slow going as the police's. As predicted, he follows up with Dannie and fortunately for her, she is a better liar than cook as she keeps her cool and sticks to her still-not-the-truth story when Jake is pressuring her for lying about what happened that night. Hopefully the USB that Jake lifted from Mr. Furlbee's office yields more.
I'm not entirely sure how the bloody gloves went unnoticed and unreported to the police as this episode seems to have spanned at least a full 24 hours but thanks to Rook's research on the tip "Walmart" gave them about Wilcox, the police have at least a person of interest to investigate. Wilcox and an unidentified female in the house are none too happy when the police arrive, particularly with Rook, an African American, in the lead. They begin firing on police and escape through a tunnel in the basement. Chewy and Rook accidentally stumble upon Wilcox in town and a foot chase through the neighborhood leaves Rook shot in the leg and Wilcox on the run in a truck. Rook is losing blood fast but she insists they continue the pursuit and before passing out, assists Chewy with the take down, presumably killing him.
We leave off with Rook bleeding out, the police's only person of interest dead and the dollar bill wasn't seen at this entire episode. What did you think of the episode? Did it feel like filler to you? Have any theories starting to form yet?