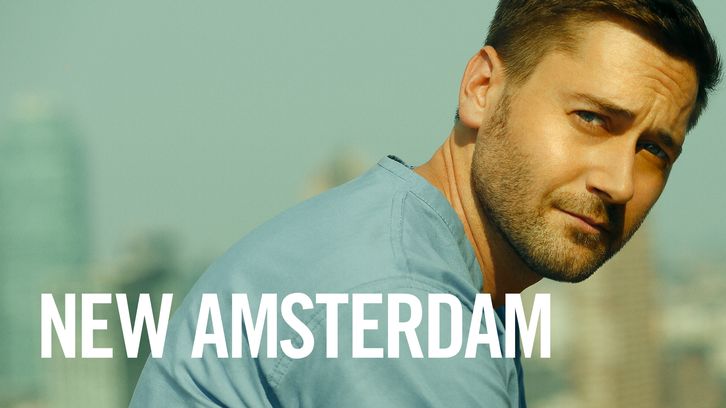 WARNING: THE FOLLOWING REVIEW CONTAINS SPOILERS, READ AT YOUR OWN RISK.

In the season premiere of New Amsterdam we were introduced to the main characters of the series, with Doctor Max Goodwin being one of the latest entries to the hospital as the latest medical director. Max wasted no time in implementing new policies and creating some substantial shake-ups: including firing the entire cardiac team - except Doctor Floyd Pearson who will now be tasked with rebuilding cardio from the ground up and making it better.

A few other revelations: Lauren and Floyd have been sleeping together. Max has cancer and is clearly struggling with how to tell Georgia, but Helen is there to support him. She has just decided to come back to the hospital full-time. She's been swayed by Max's infectious enthusiasm.


This week is just as stuffed to the brim with new cases and intrigue for the doctors as the premiere episode, although I do think this episode did a better job at juggling all of the storylines.
Once
New Amsterdam
really finds its footing I think it's going to be a strong contender for one of the better new dramas this fall season. The fast-pace works for the medical world as long as they can stay afloat and not get bogged down in melodrama.
In "Rituals," Max struggles with his cancer diagnosis. Even though we got the gist in the premiere that it didn't exactly come as a surprise to him, it's still obviously hard for him to grapple with.
He has a few tough choices to make this week but luckily, Helen is on his side. I'm growing more and more partial to their relationship each episode. Regardless of what it blossoms into, I hope they can stay friends because they seem to provide a great support system for one another.
Floyd struggles with a case of his own this week and a patient with beliefs he can't quite get on the same page with.
On the pediatrics side of the hospital, Iggy has a new patient, a young boy struggling with depression, and he'll need Vijay's help to get to the root of his issues. Their case is certainly a topical one.
DIALOGUE TEASES
"I have fifteen hundred patients. I don't have time to be one of them."

"We shouldn't have to choose between the physical and mental wellbeing of our children."

"Who can resist climbing Everest?"

"Just tell me one thing. One true thing."
THIS EPISODE OF NEW AMSTERDAM PREMIERES TUESDAY, OCT. 2 (10:01 PM - 11:00 PM EST) ON NBC.
Come back here after the episode airs for my full-length review of the episode!