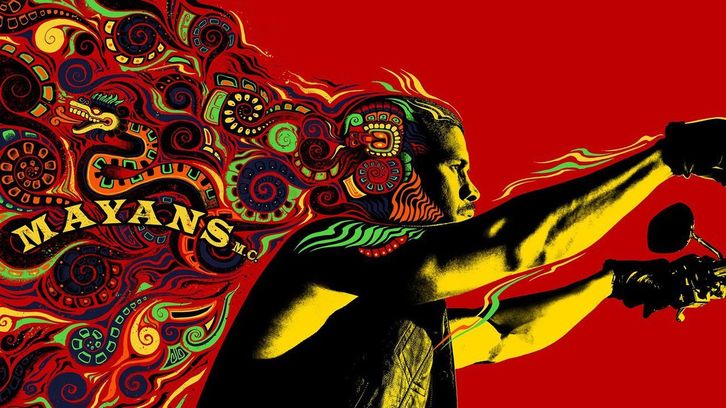 This episode of Mayans MC turned up the heat on some people that quite frankly made me nervous. Let's discuss!

Club Doings

Sons of Anarchy,
it is that the politics of club business is always a little tricky to follow, so you must pay attention to the pieces set up throughout the episode to pull it all together. This episode was mostly focused on the club, which was interesting because we got to see how the move as one group. Here is the gist of what the club was doing, various business partners with Galindo were uneasy after the heist of the heroin in the first episode. The Mayans met with men that work in the prison and the Chinese to calm their fears about how the transport and shipping is going as they distribute the product. This meeting was done at a casino which is considered neutral ground. The club was able to soothe tensions and the meeting was deemed a success with all parties feeling better about where they stood. All in a day's work right? Wrong, this impromptu summit also involved finding a rat within the Chinese inner circle and turned up the heat to boiling on Angel and his crew that deal with Adelita's rebels
Los Olvidados
behind the MC's back.
I'm a Cop
Galindo Family Values
Some Odds and Ends:
* Who else loved the final scene with Felipe tucking in Angel and EZ? It shed some light on Angel and Felipe's dynamic finally and you could almost feel the relief from Felipe of having both his sons under one roof safely for at least a night.
* SOA connection alert! According to the twittervese you could call that number Felipe was given and get a special message from Tellar-Morrow automotive!
* Miguel now has a plant in
Los Olvidados
as the young girl with the scar on her face brought back a boy with a slice on his palm. Emily may just get Cristobal back soon.
* Angel and EZ may be in an MC but that doesn't mean Angel won't call a club brother out for trying to short his actual brother. I loved when he shut down Coco using his brother to count cards and made sure EZ got his cut. Being a protective big bro never changes.
* EZ is stashing quite a lot of cash for what I can only guess is nest egg for a getaway.
So what did you think? Are you scared for Angel? Who was EZ chasing? Do you think Felipe was smart not to give that card to EZ? What do you think Miguel would do if he found Adelita? Let me know!