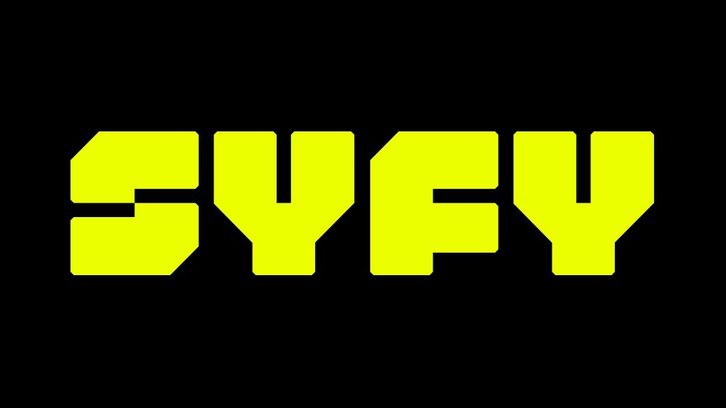 Killjoys - It Takes a Pillage

On 'It Takes Pillage' the Jaqobi brothers go home, paving the way for an episode full of a lot of humour and a lot of heart.

The spark between the two brothers has always been infinitely dynamic. Add Jaq and crazy grandpa Marris to the fold and, well, let's just say that the episode more than exceeded expectations.

We soon learn why Johnny and D'avin never wanted to go back home to Telen with papa Marris turning out to be the dick as advertised.


Amidst all the dysfunction, there were some tender moments too.
Finally, Johnny learned the truth about why D'avin left him alone with his angry, drunk father: he had no choice. The then-sheriff made D'av choose between the army and jail.
Johnny's response was so profoundly resonant about how it took D'avin so long to allow him to say "Thank you."
Two weeks ago, D'avin saw Dutch training Jaq like how Khylen trained her - abusively. But sometimes the best way to raise a kid is to not follow those before us. Case in point, Marris. Seeing his own dad again was a reminder, or at least an emphatic reinforcement, of how not to raise his own son.
We are seeing such growth with D'avin right before our eyes as we see him protect Jaq, and it has been a wonderful exploration of his character.
The episode also saw some great interaction between Zeph and Dutch. The relationship has been one of the least explored, so it was great to see them play off each other for once. The two of them are opposites in every which way. It made sense for Dutch to mute the overly talkative Zeph.
It was great to see Zeph save the day and her speech at the end gave me the feels. Zeph sees Dutch as her big sister, and for Dutch to act so recklessly without thinking about the consequences that her actions would have on those who look up to her was nothing but selfish. Zeph's plea that she didn't want to lose another person she loves, soon after finding out Pip will die once the spider in his head dies, was so profound.
Killjoys
never cease to give us those moments.
9/10
---
Wynonna Earp -- Waiting Forever For You - Review
'Waiting Forever For You' was as much an exploration of Bulshar's background, as it was Kate's, who still has not really resonated much as a character and who feels a tad bit unnecessary. The same can be said for Charlie in this romantic square that no one asked for.
We also learn that the Ghost Triangle guards the Garden of Eden, which Bulshar hopes to find for unknown reasons. This is learned when Wynonna discovers what the Tarot Cards were that Bulshar sent an undead Clootie to retrieve.
It was a poignant moment when Kate and Wynonna put Constance out of her misery. Yes, Constance was an evil witch, but it all started due to an unhealthy relationship with Bulshar, almost like how both Kate and Wynonna found themselves in unhealthy relationships, as well.
Also, how about Waverly and the ring? Her backstory continues to be the most intriguing part of
Wynonna Earp.
Waverly also had the most laugh out loud moment too, when she came in just as Haught was bending down to pick up Bulshar's ring. Her reaction thinking Haught was asking her to marry her was just too funny.
Overall, we did have to wait forever in 'Waiting Forever for You' just to get to the reveal of the Garden of Eden. Not a lot happened to reach that revealing conclusion. There was a lot of backstory for Kate, who we still don't really give a darn about, and this love square still is not really clicking, but at least the main story continues to move forward.
7/10
---
The Purge - What is America - Review
The Purge
is a curious addition to the Syfy and USA Network lineup. Can they really make a whole TV series off of this concept, which works well enough as a film, but on the small screen? The characters would have to be super likeable for this show to work.
Episode 1, 'What is America,' introduces us to these very characters that
The Purge
will revolve around through four different storylines. There is the businesswoman Jane who decides to go to work to negotiate an international deal at her heavily fortified office. The couple Rick and Jenna are hoping to secure an investment during a New Found Fathers of America ball. The main hero seems to be Miguel who in episode 1 is racing around the city to find his sister Penelope who is presumably part of a self-sacrificing cult that we see in the fourth storyline.
I did not find myself particularly invested in any of these characters. None of them really stood out as it seemed the focus was setting up the atmosphere as much as who they are. I get they would want to explain everything to those viewers not familiar with the films, but it would have been nice to have some subtlety - one way that could have helped differentiate the show from the films. Everything was just laid out so unnecessarily bluntly
The Purge
. We also see one member having a crisis of faith, presumably this Penelope who Miguel is looking for, which raises the stakes.
Speaking of Miguel, his storyline was set up nicely but we never really got to know him. I assume we will eventually but it would have added some much needed emotional depth to this first episode if we had spent some more quieter moments with him.
Jane the businesswoman had a tad bit more depth as we are introduced to her mother in the hospital but this is shortlived. Her storyline was intriguing for its mystery as we know crap will go down but how? Is Jane up to something? Or one of her coworkers?
The least engaging storyline is the couple, and as you will see in the second episode, their storyline does not get any better as we get to know this third woman hinted at. It seems through the couple we will see how the rich respond to the Purge but just for the sake of the first episode, were these two characters ever bland.
I am itching to watch a few more episodes but only because of my curiosity of where this is all heading. The pilot did not do a good job making me invested in these characters, many of whom were just straight out bland. The lack of subtlety did not help. It was a passable episode that could have been a lot better. There is still much potential for growth and hopefully, we will see just that as the series progresses.
6/10