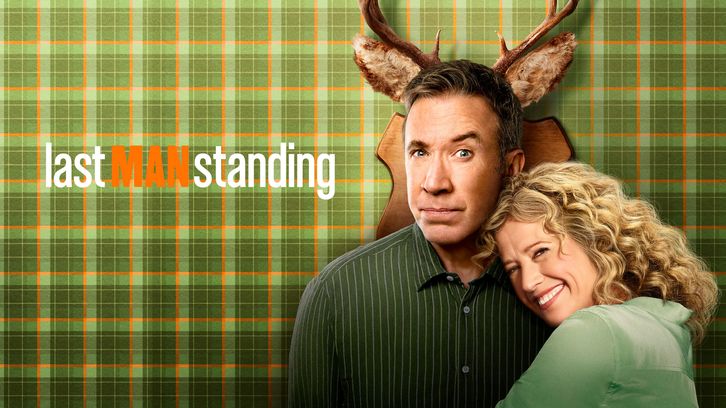 "They don't just take a show off one network and put it on another."
ABC cancelled Last Man Standing in May 2017. The already syndicated show didn't make money for them, because Disney wasn't buying 20th Century Fox yet. Multiple petitions were launched to bring the show back. The largest of these has over 400,000 signatures at press time. Though this petition stated the show was a rare voice for conservative values, it also said that "the characters on the show all manage to get along and take care of one another, despite their politically opposed views." Indeed, the show presented a variety of characters with an entertaining diversity of personalities and outlooks. Most comments on the petition noted the show was more family friendly for them than other TV properties, while others highlighted favorite characters.
Last Man Standing was revived by Fox, and a brand new season premieres on September 28th. The show has come back to a different world than the one it left, and fans likely have different opinions on whether or not the show should address that.
The premiere tackles three big issues feet first: cancellation, politics, and the big recasting. I guarantee the last item is what will throw viewers the most. The show nearly breaks the fourth wall handling the first item, just cheeky enough to be funny. The second element might be a bit too present in the premiere for some people, but the show doesn't get lost exploring it. In its final season premiere before cancellation, the show referenced the election, Zika, workplace harassment, and a plethora of other "current issues". It hasn't really changed, but audiences will probably notice them more because of the social climate change.
But the recasting will hit the hardest. Molly Ephraim will be missed. Sorely missed. Viewers will wonder what exactly the show is trying to say with how her replacement portrays the character. There is time for Molly McCook's performance to evolve. Not a trace of the dynamic Mandy we saw in the season 6 finale really remains.
Everyone else is still here though. Eve and Kristin have grown and changed, matured in their own ways. Mike and Vanessa are here, with Tim Allen and Nancy Travis bringing a good sense of humor. At this point, Eve may not be featured on the show that much though. Kaitlyn Dever has other projects in the works.
I'd recommend viewers not watch the season 6 finale before watching this premiere. The cast and writing are a bit rusty out of the gate, though the show's heart is in the right place. It needs time to get comfy. It's as if you bought a new couch. It's in the same living room. Most of the same people are sitting on it. But it will probably feel strange for a while.