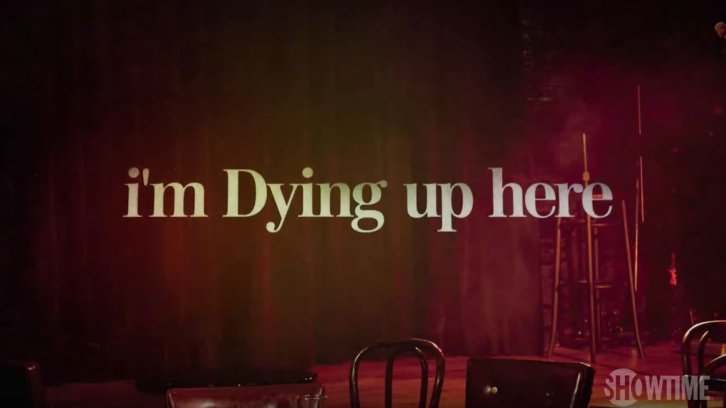 I'm Dying Up Here has finally died up there. Showtime has canceled the poorly rated drama after two seasons per Variety.

I'm Dying Up Here explores the struggles of "making it big" in the 1970's L.A. comedy scene. Every night, a group of up-and-coming comedians wait to perform at Goldie's, the hottest stand-up club in town. But first, they'll have to win over Goldie, who rules the Sunset Strip with an iron fist. Stand-up is a drug for these comedians, and they're willing to sacrifice everything to get their fix. They brave the pain of sharing their innermost thoughts and darkest secrets, hoping that someone, anyone, will laugh. Executive produced by Jim Carrey.

Per Deadline, Kidding appears to be looking good for a renewal, the Showtime series starring Jim Carrey, which has not been going strong in linear ratings has been driving subscriptions to the Showtime digital service adding to its case for a renewal.