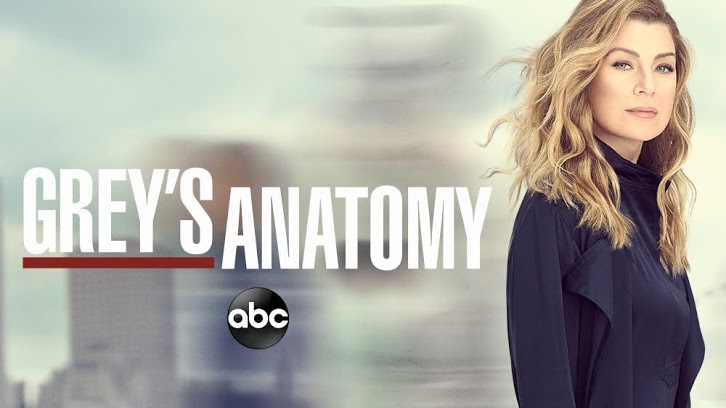 Hello everyone and welcome to the Grey`s Anatomy Season 15 reviews! This season will be covered by myself and STV newbie Ellys. Season 15 opened with two strong outings keeping up the well know pace.

With A Wonder And Wild Desire

Grey`s Anatomy opened its 15th season with an outing featuring its a fast pace, a couple of new faces, potentially strong storylines and as always some unexpected developments. Before dropping my thoughts on the first hour of tonight's premiere event, written by showrunner Krista Vernoff and directed by the magnificent Debbie Allen, I have to say that my heart breaks for Arizona and April who aren`t part of the show anymore. The "paging Dr. Robins" and April mentions really left a bad taste in my mouth. These two Queens were such valuable characters and I will deeply miss them.


The premiere episode delivered many funny moments but my favorites were all the pleads to Miranda to become Interim Chief. Using the Chief position as a scapegoat for all the problems is classic Grey`s fashion and Chandra Wilson was incredible in all the scenes as her facial expressions lit up the screen.
Meanwhile far away from the messy world of GSMH, Jo and Alex were somewhat enjoying their Honeymoon. Their scenes felt great, very natural, very smooth but did spark against some of their unspoken issues but they felt right in place. Their relationship is finally in the right place and they are at peace with who they are and their direction. This season will hopefully let them grow with individual stories while supporting each other.
Now let`s dip into the trainwreck called Jaggie. I adore Krista Vernoff for all the great stuff she brought to Grey`s 14th season, but the evolution of Jaggie is one of the worst things I have seen on TV. I know this is a personal interpretation and I should try to be objective here but Jackson and Maggie simply don`t work for me. The spark just isn`t there, the compatibility is nowhere to be found. Nevertheless, the take on Jackson this season could prove slightly intriguing. Challenging his faith and believes is essentially an interesting concept just the writers do need to stick with the storyline and let it progress naturally. The Semi-proposal just activated my gag reflex and Maggie`s reaction to it just felt wrong.
DeLuca had some sort of purpose this week as he saved both Jackson`s and Maggie`s life and Doctor Roy to die. Why DeLuca is still part of this show is still a mystery to me? Especially choosing him to stick around and take Arizona and April away from us. Despite that, I am always surprised by what the Grey`s writers come up with. A Hairspray bottle in a Rectum, deviously precious, only on Grey`s. Richard fighting his way into some screen time is always a good thing. Seeing him use his knowledge to pick out the crazy, betting on what it is and finding a way to get that Interim Chief position. I love it.
Last but sadly the least enjoyable thing in this episode where the new docs. People always say its better to hate someone/something that to be indifferent towards it. Nico and Atticus were impressionless in this episode and I don`t see them really changing my opinion on it so far.
Broken Together
Episode two of season 15 aka Episode 319 of Grey`s Anatomy was directed by Kevin McKidd and written by Meg Marinis. The good thing about this episode is that the most annoying part was the case of the week family, cause DAMN! those actors had no freaking clue what acting is. The whole family was simply atrocious, overacting and pitching lines unnecessarily high. Grey`s always had so good guest actors, no matter big or small names, they fit and acted the roles. Also the dog storyline? Was that supposed to be cute?
The wicked sisters of GSMH were full on it in
Broken Together
. Amelia, Mer, and Maggie sharing scenes and talking past each other about their issues, felt just so cozy. Taryn`s little crush on Meridith is absolutely precious. Mer and questioning her life choices and people`s perception of her was an interesting concept. Also, the writers making a distinction between feeling the hots and being actually attracted to a man, in this case, Linc, was handled very well. Ellen always delivers in those facial expressions, her face is so natural and tells so many stories. Also, her reaction to Alex new position was hilarious. I like the writers keep this healthy competitive note between them. Meredith asking for help at the end of the episode was sweet, yet these two episodes didn*t convince me about Meredith`s journey to find love. I do hope it gets better/more natural further down the line.
Certainly, the highlight of this episode was Jackson`s reaction to Nisha`s death. A heartbreaking performance from Jesse Williams and this episode really confirmed what episode 1 was touching on. The quest for faith is one of the hardest, cause how to find faith in a hopeless world, which takes more than it gives at times. Jackson`s pain and desperation were palpable and vivid giving the episode the recognizable Grey`s stamp. I just hope this arc won`t stop here.
And while usually, I am not a fan of dragging stories like this around it made sense at this point. While they are emotionally on a level to reconnect, personally they aren`t. Too much stuff changed and both of them have the habit to react impulsively and follow their desires, they have other people and their well being to consider.
Speaking of Bailey, her pushing the wall against Richard was such a great moment. Their familiarity opens the scenes they are sharing wide open and remembering the death of Richard`s sponsor and not letting this story just pass felt really fitting. I remember when they announced a big storyline for Richard in season 13, with him getting challenged by Minnick and it somehow fell flat and didn`t really reach the impact they intended. This storyline seems like something where James Pickens Jr. can prosper and show us more of this incredibly complex character he is playing.
In this episode at least Nico got a bit more interesting while putting on the moves on Glasses. If they are really going there I can`t wait for Glasses to get his world rocked by Nico. Still, I hope Nico will get a bit more substance along the way. He should be more than a hottie and Asian and LGBTQ+ representation.
A lot of potentially interesting stories set up this week and a really solid start into the season, a season to look forward too. No more words left for me to say tonight! It`s your turn now, what are your thoughts on the two episodes of season 15? Drop by the comment section and share your thoughts on all the events of the last two hours.