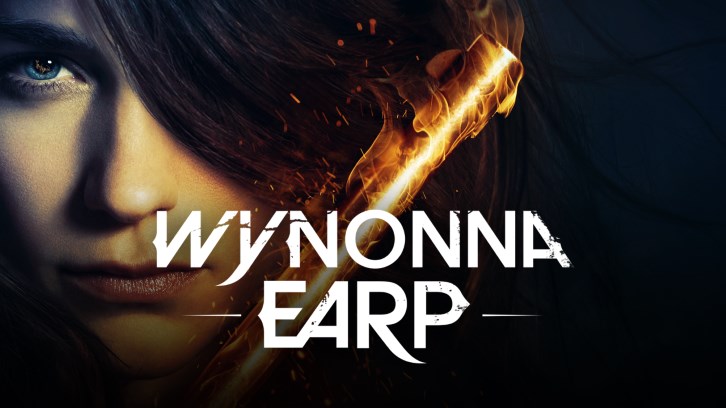 It's Christmas time in Purgatory and boy does it feel weird to be watching this in August.

After the chaos that the clan went through with Dolls death and then the arrival of Jolene, it was great to take a break from the uber-serious drama and get back to some joyous times, or at least sort-of joyousness, as the episode saw the kidnapping of a bunch of children by Bulshar.

The case of the week, involving Bulshar injecting green goo into the descendants of the original families, was a bit weird like only Wynonna Earp could do. Meanwhile, Waverly continued to dig into who her father was and her half-angel status, which is an intriguing development for her character.

The man who revealed the news, Bobo, continues to be the best character in the show. I've always thought since season 1 Bobo would make a great anti-hero, similar to the role that Spike played in Buffy the Vampire Slayer. This show has been in need of a wildcard type of character, and we saw glimpses of that side of him last season in one of the best episodes of the series. Bobo still has not gone in full on redemption mode but hopefully, with Michelle letting him out from the well, we will finally see that semi-heroic turn.

The episode also dealt with some heavy romance, which I guess is appealing to the main target audience of this show. But from someone who wants some great character development and ass-kicking, this romance continues to bog things down.

Jeremy and Robin were cute, I guess, and more Wayhaught is always a plus for fans, but I'm not a big fan of this quadrangle that is being set up. Charlie and Kate are not needed at all, it just makes this show more and more soap opera-y. Charlie especially just came out of nowhere in this episode and is already getting kissy with Wynonna. It makes sense for Wynonna's character. She is hurt and angry at Doc, and getting involved in this other romance is just her way of getting back at him, but that doesn't change the fact that this is all not needed whatsoever.

Kate is a more tolerable character and her turning Doc into a vamp was quite the shocking way to end the episode. 'If we Make It Through December' actually went through some intriguing plot developments, despite this being a seemingly one-off Christmas episode. Bobo being out and both Doc and Waverly's new status shakes things up in an intriguingly positive way. Now, if only they cut down on the soap operas bits.

7/10

What did you guys think of 'If We Make It Through December'? Looking forward to tonight's episode? Comment below!