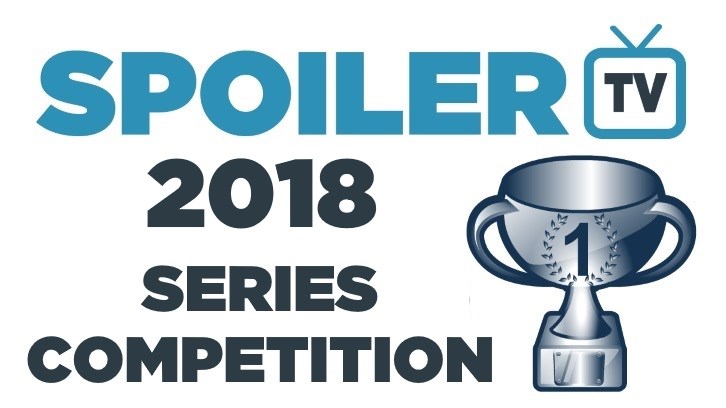 The Vampire Diaries' record in this competition is bizarre: runner-up in 2010 followed by a semi-final appearance a year later, but it hasn't escaped the first round since, with two years out of the competition altogether in 2015 and 2016. It makes very little sense that a show so well adored has failed to really make a mark here in recent years. Despite being among our seeded shows — as it was last year — The Bold Type has a very good chance of progressing today. This is its debut; the show was eligible last year, but had aired just six episodes when nominations closed. Not enough to help it get in. Now that two full seasons have aired, things could be different.

Brooklyn Nine-Nine was the shock of 2017's competition, making the semi-final but narrowly losing to Psych. It was a valiant effort, beating Once Upon a Time, Supernatural, and Outlander on its journey to the last four. It's probably fair to say it overperformed — having never previously made the final 64 — and it's unlikely to repeat its success this time around. But who knows? Certainly, its first round opponent, NCIS: Los Angeles, is not as formidable as last year's Leverage. This is the CBS drama's second appearance in the competition, adding to its 54th-place finish in 2012.

A reminder of the rules:

1) Two shows will go into battle in a poll, where after exactly 24 hours, the leading show will win the battle and will progress into the next round. Each poll will open at 12pm ET on a given day.
2) Vote for your favourite and spread the word with your friends & fans.
3) One vote per person per poll.
4) Comment on what you voted for on in the comments below.
5) Have fun. This is a friendly & competitive competition. Please do not start attacking other fans or fangroups in the comments, because this really isn't what this competition is about.


Click here to view the draw in a new window
Don't forget to Facebook, Tweet, and share the poll with your friends! The more people that you get to vote, the better chance your favourites will win!
Remember to check back tomorrow for
Game of Thrones
vs.
The Defenders
and
Pretty Little Liars
vs.
The Leftovers
!