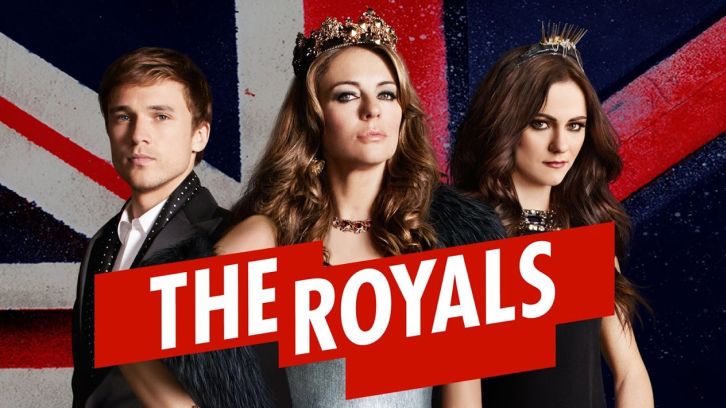 The Royals has been canceled by E! after 4 seasons per Variety.

Deadline notes that Lionsgate TV has been shopping the drama and there have been talks with cable sister network Pop, about a "possible fifth season pickup".


Meanwhile, I hear Lionsgate TV executives felt that there are more stories to tell in the world of The Royals as the UK royal family, used as an inspiration for the series, has been firmly in the U.S. cultural zeitgeist following Prince Harry's wedding to American actress Meghan Markle. In anticipation of a possible fifth season, Lionsgate TV had been searching for a new showrunner.
"E! will not be moving forward with another season of 'The Royals,' which launched in 2015 as the network's first original scripted series," a spokesperson for E! told Variety in a statement. "Over four seasons, 'The Royals' took viewers behind the palace gates on a scandalous journey filled with twists and turns. We are grateful to the cast and our producing partners at Lionsgate and Universal Cable Productions."
hey guys ... (i'm ross and you guys are joey, monica and rachel) K????? ❤️❤️❤️❤️ pic.twitter.com/gU78mbl5ks

— Alexandra Park (@AlexandraPark1) August 17, 2018
it ain't over till the cat lady sings. 😉

— Alexandra Park (@AlexandraPark1) August 17, 2018
#Loyals, thank you so much for your undying loyalty. We're hard at work trying to find a new palace for this monarchy! Keep tweeting #LongLiveTheRoyals ❤️👑🇬🇧 pic.twitter.com/gJtsq9ra0d

— Lionsgate TV (@LionsgateTV) August 16, 2018