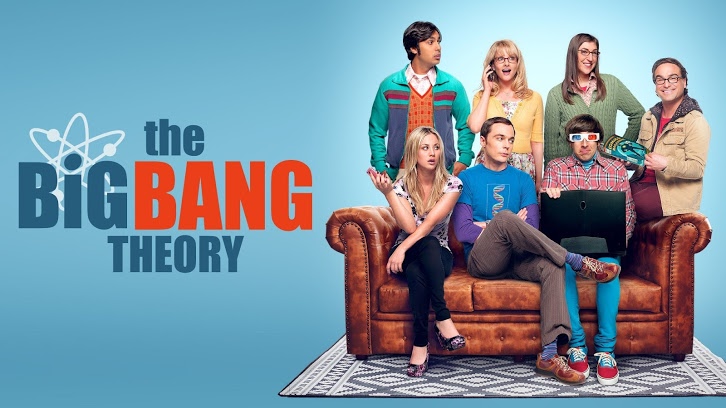 The Big Bang Theory is coming to a close. The upcoming 12th season is confirmed to be the final outing for the popular CBS comedy and will end as TV's longest-running multi-camera comedy with 279 episodes.

Entertainment Weekly has exclusively revealed that it was Jim Parsons who wanted to move on thus resulting in CBS and Warner Brothers' decision to conclude The Big Bang Theory. It's noted that Parsons "stood to make more than $50 million including profits if he agreed to stay on TBBT for two more years, which is what CBS was trying to negotiate."


TELEVISION'S #1 COMEDY, THE BIG BANG THEORY, TO END IN 2019 AS THE LONGEST-RUNNING MULTI-CAMERA COMEDY SERIES IN TV HISTORY

THE EMMY-NOMINATED SERIES WILL DEBUT ITS 12TH AND FINAL SEASON ON SEPTEMEBER 24
Twitter Pitch: Going out with a #Bang! @BigBangTheory to end in 2019 as TV's longest-running multi-camera series. #TBBT #BigBangTheory
BURBANK, Calif. (August 22, 2018) — The number one comedy in the world, The Big Bang Theory, will end its successful run in May 2019 as the longest-running multi-camera series in television history. Warner Bros. Television and Chuck Lorre Productions will bring the Emmy-nominated comedy series to a close at the end of season 12 with a record-breaking 279 episodes.
In a joint statement, Warner Bros. Television, CBS and Chuck Lorre Productions said, "We are forever grateful to our fans for their support of The Big Bang Theory during the past twelve seasons. We, along with the cast, writers and crew, are extremely appreciative of the show's success and aim to deliver a final season, and series finale, that will bring The Big Bang Theory to an epic creative close."
The final season of The Big Bang Theory will debut Monday, September 24 (8/7c) on CBS before moving to its regular time period on Thursday, September 27 (8/7c).
The series, which debuted in 2007 and airs in syndication around the world, has received 52 Emmy® nominations and 10 wins to date (though has never won for Outstanding Comedy Series), and 7 Golden Globe® nominations.
In addition to centering many of its episodes in the worlds of science and technology, The Big Bang Theory enjoys a healthy appreciation and support from the scientific community at large, including having a bee species (Euglossa
bazinga), a jellyfish species (Bazinga Rieki) and a monkey at the Columbus Zoo (Dr. Sheldon Cooper) named in the show's honor.
In 2015, the first-ever UCLA scholarship created by and named for a television series, The Big Bang Theory Scholarship support undergraduate students in need of financial aid who are pursuing their higher education Endowment, was established to in the fields of Science, Technology, Engineering and Mathematics (STEM).
The Big Bang Theory is executive produced by Chuck Lorre, Bill Prady, Steven Molaro and Steve Holland. The series stars Johnny Galecki, Jim Parsons, Kaley Cuoco, Simon Helberg, Kunal Nayyar, Mayim Bialik and Melissa Rauch. The Big Bang Theory is produced by Chuck Lorre Productions, Inc., in association with Warner Bros. Television.