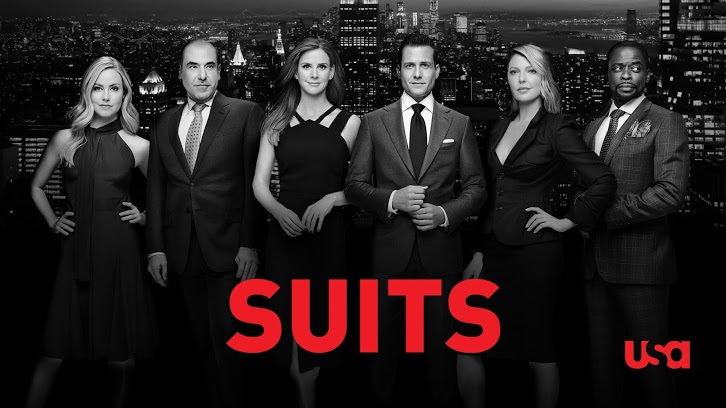 A short comment before I review "Good Mudding". Last week, Louis suffered a terrifying attack that left him shaken. Gretchen, Samantha, and Harvey each played a part in helping him process that incident. It is confusing that in this episode not a trace of Louis's ordeal or the emotional fallout is addressed. For now, I can only assume that the episodes are perhaps being aired out of the order in which they were filmed. I withhold an opinion on that episode until it is clear if that is the case or not. End comment.




Family was the focus in "Good Mudding". Harvey's brother Marcus called for him to help with a sensitive issue that threatened to open old wounds. Louis and Sheila discovered a bump in the road to parenthood. And Alex brought his daughter Joy to work after she was suspended. These three stories can almost be neatly classified as the moving one, the funny one, and the almost-became-annoying one.
Harvey's quandary made up the heart of the episode though. He revisited all the worst parts of his child, when family drama sucked him in and demanded a pound of flesh.
His brother Marcus said he had cheated on his wife Katie, so now she was suing him for divorce and full custody of their children. Though appalled at Marcus hurting his family like that, Harvey didn't want to see him be separated from his children. He agreed to represent Marcus and try to work something out. But that wasn't the truth. Marcus had gone back to gambling, and, even worse, when his little girl saw him making a bet, Marcus told her to not tell her mom about it. Knowing firsthand the toll exacted by being made to keep a parent's dirty secret, Harvey packed his bags to leave. His mother reached out though, asking him to not be too hasty. To not let how she failed him as he was growing up mess things up for Marcus and Katie. There's nothing like carrying the emotional burden of your family members' sins.
Harvey sets aside his own pain and comes up with a good plan. First, he presents Marcus a strategy for beating Katie, a list of times she "endangered" the children due to being busy with work. It's the dirtiest of dirty lawyer tactics. But one that could be effective and devastating in court. Katie declares the list "bullshit" when Harvey shows it to her. It absolutely is. It's despicable and vile. And he's able to tell her that Marcus forbid him to do any such thing. A test he gave his brother, one that he passed, one that definitely moves Katie and may at least make the next steps for her and Marcus less tumultuous.
Later, Harvey confides in Donna.
"I swear it took a piece of me."
She responds thoughtfully: "You could look at it that way, or you could look it that you gave a piece of yourself."
Gabriel Macht delivers an outstanding performance in this episode, navigating a pile of emotions equivalent to a family reunion. That moment near the close when Harvey sits on the end of his hotel bed, completely drained, with his limbs just hanging there, his face etched with exhaustion of the soul, is so simple, yet undeniably poignant.
Even without following up on the events of last week, "Good Mudding" packed in the punches. A bit uneven in transitioning among story lines but some great character beats.
Afterthought:
I had several strawberries/tomatoes/button-down black shirt paragraphs that did not make it into this review.