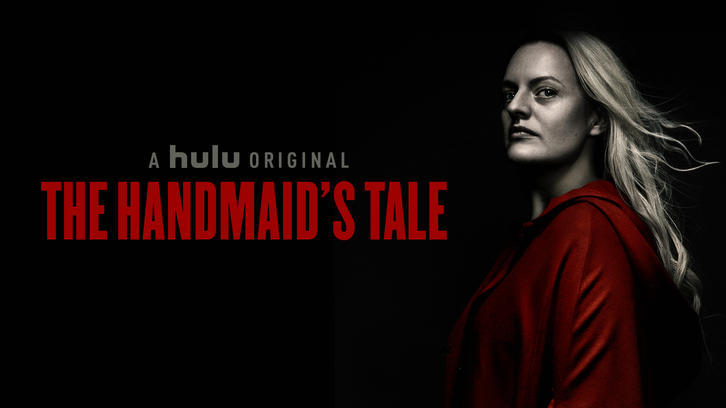 The Handmaid's Tale
"Postpartum" was directed by Daina Reid with teleplay by Eric Tuchman. Look for Bradley Whitford to join the cast as the mysterious Commander Lawrence. The official synopsis is as follows: "Offred is sent to a familiar place; Nick is rocked by Gilead's brutal response to a crime; Emily is assigned to a mysterious new house." But I think I can add a few more teases to this… Look for a really quick appearance of the graphic novel
Maus
…
June (Elisabeth Moss) reminds Aunt Lydia (Ann Dowd) of a promise she made to her. Rita (Amanda Brugel) speaks for June. I just love watching Moss and Dowd play off one another. There's a great little scene between the two.
Fred (Joseph Fiennes) has a new office and is pleased with Nick (Max Minghella). Nick is not inspired. Serena (Yvonne Strahovski) is not happy with a decision that Fred makes.
Emily (Alexis Bledel) receives a warning and a new posting in a house with a dark secret and really interesting décor and an unusual Marth. Emily has an unexpected midnight visitor.
June gives Eden (Sydney Sweeney) some advice. June makes Nick laugh. Eden takes June's advice, but not Nick's. Look for Giliad to come up with yet another horrific ceremony.
The episode drops on July 4th!
In the meantime, a few dialogue teases too…
Do you know what the penalty is for reading that is?
I know this is difficult for you.
It's been a while, and I think it would be fun.
Mother knows best.
Let's forgive each other, then.
We value privacy in this house.
She's gonna love the beach.
Super.
Love is patient. Love is kind.
Sweet dreams.
Losing a child is like losing a limb.
One can't let the perfect be the enemy of the good.
I think I've earned a whole cake.
The future is full of possibilities for both of us.