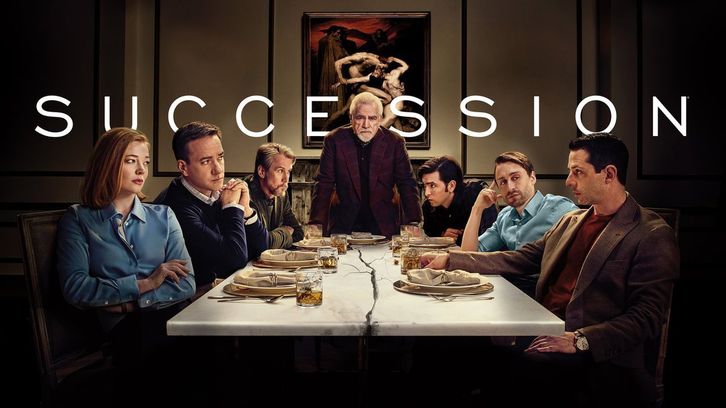 The King is back in town. Back in the chair, to be precise and he's not ready to get up anytime soon. I was almost ready to title this review "Why does everyone hate Kendall?" but I refrained from doing that because I kind of believe this is the direction the show wants to keep. It's fine, sure, but I don't know how long I will be able to see him being belittled like that.

The episode opens with the characters enjoying their morning routine before being tossed into the real world. Kendall and Roman deal with the difficulties of controlling the company's debt while having to take care of their father, who made a surprise return at the office, while still in recovery. He's the boss so he doesn't have to ask for permission.
Shiv is dealing with a scandal involving her client, who's running for the Senate and finds herself at the center of the conversation because of her husband's leaked photo of a "very private part of his body". It was really interesting to finally see Shiv in action and to see her deal with the intracacies of her life as a Roy and as a professional political strategist; ATN, the news division owned by RoyCo, is happy to run the story of the photo, so clearly Shiv seems to have a way when it comes to stopping the story, but unfortunately she doesn't. That's how the media works right now: if the story appeals to the audience, networks have to run it. Shiv tries to be the reasonable (and strategic) voice in the crowd, but it all proves unsuccessful.


Tom has to deal with his own possible impending scandal, one involving terrible crimes (mainly rape and sexual assault) that have happened in the WayStar/RoyCo luxury cruises. Once the perpetrators get caught, they are not brought back home but they are accompanied to an island in Central or South America, where the "friendly" authorities help sort everything out. Tom happens to get the list of these "problems", so he needs to find a way to own the story and clear the company's name. That does not happen, because his idea of holding a press conference is stopped by Gerri (a wonderful character, by the way), who apparently learned of Tom's idea from Greg.
See? Greg is smarter than everyone thinks. That attitude may be real but his intentions are a mystery.
The family attends the annual RECNY ball, sponsored by the company and Kendall is supposed to make a speech. Connor, who's in charge of the organization of the event, reads the teleprompter for Kendall's speech and notices that his brother wants to announce his father's retirement. And that's when I finally get a glimpse inside Connor's mind: he tells his father, who's of course present at the event. You can imagine Logan's reaction. That poor Kendall... He has to let his father take the stage and let him give a speech. A speech that could be summed up with what he says in the end: "I'm back". The strenght used by Brian Cox in his short but powerful speech makes me like his character a little bit. I like his powerful calm, but I don't like the way he treats his son. Have I mentioned that Kendall's date is a woman who was basically forced by her boss to go out with him? I mean...
Connor is particularly hilarious in this episode. Being in charge of an event so big is stressful and he wants to make it clear. If he can organize that without any complications, he can definitely bring peace to the Middle-East. His words, not mine. I think I know that the writers are doing with Connor: he is the typical rich white guy who thinks his existence is the same as the others. His tantrum caused by the frozen butter is the quintessential kind of "champagne problems".
Overall, I enjoyed this episode. It was fascinating to see how it starts with Logan having difficulties with his physical therapy session and to see it end with him standing on stage, owning the room and reclaiming his space in the company and in the world. I liked seeing Tom have more to do and I loved seeing Shiv in action.
The script by Anna Jordan keeps the action real and it gives the characters space to interact more with each other. The scene where Logan pees in Kendall's office is the ultimate showing of a power move. As if you needed another reason to understand what kind of person Logan is.
The episode is directed by Adam Arkin, who conveys a strong and elegant vibe during the RECNY ball scenes, without forgetting the atmosphere of poised indifference that distinguishes the Roy family.
Favorite line:
Gerri (when Tom asks her how she knew about the press conference): "
Tom, it's tough to have to tell you like this, but I'm in a sexual relationship with your mother. She talks in her sleep
".