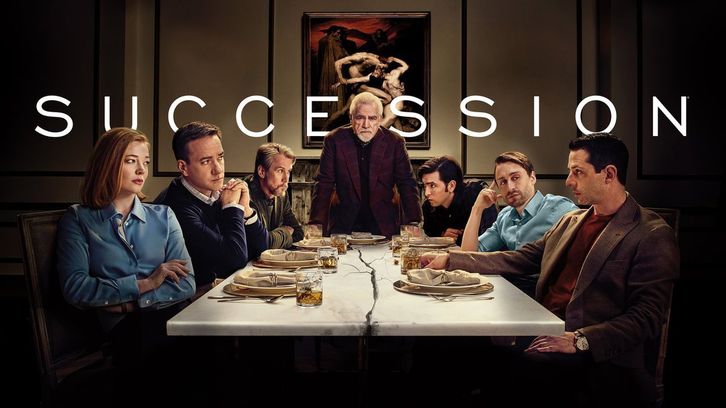 This episode of "Succession" finally shows the pace that I had been waiting for. It is fast in terms of dialogue and in terms of events.

Logan Roy is recovering at his house but Marcia is preventing his kids from seeing him. Shiv seems to have a huge problem with it and, honestly, I would not blame her. Marcia, the stoic wife, the conscience whisperer, is clearly playing with them.


Kendall and Roman are busy trying to come up with a solution concerning the huge debt that WayStar/RoyCo has. Roman, of course, is helpless, spending his time with a new personal trainer or peeing in his office. Kendall, on the other hand, struggles to control the company and to save his marriage. While the first proves successful, the latter doesn't go as planned. It is hard to be the chairman of a multibillion-dollar conglomerate and the perfect husband; he is willing to try but his soon-to-be ex-wife is not.
Shiv tries to beat Marcia at her own game, while using her resources as a political strategist. She's realized that, after all these years, she's never run a background check on her father's wife. Her plan turns against her, when Marcia tells her that, if she has any questions about her, all she needs to do is ask. Classy, Marcia. You are starting to become my favorite character on the show. You don't have as many lines as the others, but boy are they meaningful! I think both of them are very powerful and strong women who do not take anything for granted but they live their lives in very different ways: Shiv attacks, while Marcia defends. They are both very confident and very aware of their roles in the Roy family. I actually believe there is some sort of respect hiding somewhere. Whenever I see them interact with each other, I don't know why, but I start hearing Gorillaz's "Dirty Harry" in my mind.
"Lifeboats" felt more like the episode that I had been waiting for since the pilot. It did not only focus on family affairs; there was business, rivalry, paternal awe, unwanted moves (there's a inappropriate moment between Shiv and her father, while he's recovering in his room), regret and the right amount of physical comedy (provided by Greg and Tom, the duo you never knew you needed). Kendall and Roman working together prove that they can actually join forces and be useful to the company. Roman decides to not play around for once, while maintaining his aura of silliness that distinguishes him from the others and Kendall proves to be a pragmatic leader, one that still holds onto the family name and his father's legacy but wants to create something new.
But of course, Logan Roy is not a fan of compliments, even when they're for his son, the man who's now running his empire and who's trying to bring the company into the new century. I get the frustration that Kendall must be feeling everytime he gets into a room and his father is present; I get it because Jeremy Strong is doing a really fine job portraying Kendall. I love the way he subtly engages in conversations with Logan while also attempting to be clear about his vision for the future. He's never going to be good enough for his father and he's aware of that, but he tries to do anything in his power to prove him wrong, even when Logan tells him that he's an idiot. Why would you say something like that to your son, Logan?
The script by Jonathan Glatzer runs smoothly and I especially enjoyed this back and forth between the company and the house. It all gives an inside perspective of what it means to balance the type of life that one was born in with the one we, as human beings, want to build for ourselves. Mark Mylod directs another episode with class and biting realism, with close-ups and longer shots especially during the meeting at WayStar/RoyCo and the awkwardly painful exchange between Kendall and Logan.
By the way, I still haven't said how much I love the opening credits. They feel outwordly cinematic yet so personal.
Favorite line:
Roman (talking to his personal trainer):
"You know, I'm COO now. That's Chief Operating Officer. It's WayStar/RoyCo, so if it operates, I chief it
".
What did you guys think about the episode? What did you think about that Shiv and Logan's scene? And are you on Shiv's side or Marcia's? Let me know in the comments below.