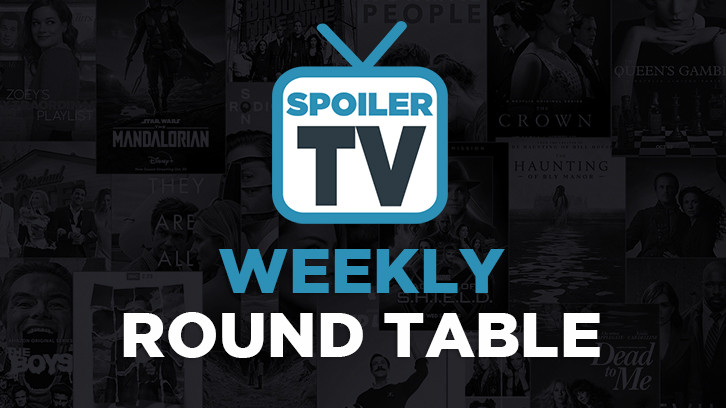 Another year another bunch of predictable choices! And while some performers deservedly enjoy the bliss of the Voter`s predictability others are clogging up the spots for some amazing shows and performers. As always the STV team is there to spill their souce on the biggest Snubs. This year I`m (MK) joined by Milo (MJ), Claire (CS), Jaz (JZ), DjRiter (DR), Shal (KG), Abi (AB), Eve (EV), Yon (SJ), Sean (SE), Laura (LS), Tyler (TB) & Babar (BS)


1. Which Drama(s) got snubbed at this Year?
MK:
, Of course, this year`s best new show is missing the list. BBC America`s Killing Eve is a truly refreshing breath of fresh air, with compelling storytelling and masterful performances. It 8 episode season run was thrilling and completely addictive.
My second vote would go to Peaky Blinders another show from beyond the big Atlantic Ocean. The show lead by Cillian Murphy is simply a piece of art that keeps you glued to your seat with its storytelling, acting and visuals, the landscapes, clothes and just complete vibe of the show is something many other shows should aspire too.
MJ:
Peaky Blinders deserved something this year and it's criminal It didn't get a look in. This richly layered, complex drama sports fantastic script, direction, acting and cinematography and to see it ignored entirely once again during arguably its best season yet is a major misstep.
Halt and Catch Fire is another show too, that knocked it out of the park in its most recent season which also happened to be its final, having emerged beyond its Mad Men of tech origins as a show into something truly unique, and crafted a happy, memorable ending for its characters.
Mr. Robot reached new heights in television for its third season with a phenomenal season that was near unmatched, boasting terrific performances from Rami Malek and Christian Slater. I understand Season 2 wasn't the most well-liked season ever but come on. Season 3 deserved so much better. It's one of TV's best-ever seasons.
JZ:
The Good Doctor- This show was a rating powerhouse this year and the fact it was overlooked is very telling of the snobbery the academy has towards network shows that aren't This Is Us.
DJ:
The omission of Killing Eve from this list is an egregious snub. The show was brilliant and groundbreaking from start to finish.
AB:
Killing Eve was 100% snubbed. As a show that delivers every week has twists and turns and just keeps getting better with two wonderful lead performances it just doesn't make sense not to have it here.
EV:
First of all, I'm happy about The Americans being included in this list.
In my view, This Is Us is highly overrated but I'm not surprised it grabbed another nom.
I wish the Academy would start getting a bit bolder with their nominations instead of turning to the predictable safe choices. Ah well..we can dream. I would have loved to have seen The Deuce get a nomination. HBO's epic portrayal of the porn industry, hookers, pimps, and NYPD in the seedy 70s enjoyed large critic acclaim. The Good Fight has trouble finding an audience as it's on CBS All Access, but regardless, this show has been dealing with current events in their storylines as they were happening in real life. It has a stellar cast and never forgets to bring some humor to the table. Netflix had two very good contenders this year with Mindhunter and Ozark. Two shows that grabbed the viewer and didn't let go, both rewarded with season 2 renewals.
SJ:
Killing Eve. Sure Sandra and Phoebe having their own separate nominations are neat, but the show deserved a nomination. I'm not all caught up on The Good Doctor yet but I am surprised that wasn't nominated, along with This Is Us. The Emmy's stay is the most predictable and tiresome award show around, always the same winners and the same nominations, and refusal to open itself up to 'fresh blood' so to speak.
SE:
The last 12 months weren't the strongest for TV drama admittedly, but the third season of Mr. Robot, and the first seasons of both Mindhunter and The Deuce all really impressed me late last year, and while their absence in these nominations is hardly surprising, it's still disappointing. Mr. Robot was particularly impressive, building off an audacious but flawed second season to deliver a ridiculously strong ten-episode run that finally saw the show and Esmail start living up to their potential. Mindhunter continued to demonstrate Fincher's mastery, and The Deuce was the closest David Simon has come to replicating his success with The Wire.
EC:
The mesmerizing, thrilling Killing Eve should never have been left out in the cold. Shut out in all but two categories (Writing and Lead Actress), it is stunning that such a well-executed show was not recognized. Killing Eve gave us two of the fiercest women ever to appear on TV but did not define them or oppress them with their gender but rather celebrated their skills and brilliant minds as they engaged in a ferocious, addictive battle.
2. Which Drama(s) got snubbed at this Year?
MK:
Michelle Dockery getting nominated for Godless over Good Behavior is just ridiculous. The Emmy voters should realize that a show being canceled or not renewed doesn`t mean it isn`t in the running. Also, a wasted opportunity is most of the Grey`s Anatomy actress, but this year my I discovered another Shondaland jewel, Susannah Flood. A brilliant young actress, with an impressive range of emotion, passionately written and relatable to so many people out there.
Cillian Murphy is an acting God! He is playing a marathon here and is wide ahead of all the other male performers. If you don`t believe me, try the show our.
MJ:
Cillian Murphy put in a terrific multi-layered performance in his role as Tommy Shelby, one of the best and most well-defined characters on television this year, only cementing his characters' status as the best anti-hero since Walter White so to see him like Peaky Blinders itself ignored is a glaring omission. He's up there with the best actors on TV so to see him ignored time and time again hurts.
Rami Malek getting snubbed for Mr. Robot was sadly inevitable, but he knocked it out of the park in the third season showing just how great an actor he is. Mr. Robot is a truly unique beast and it would be very different without his involvement.
The very fact that J.K. Simmons got snubbed for Counterpart and Jason Bateman made it in for Ozark is a complete disaster. Simmons knocked it out of the park in his role as the two characters that he played on Starz's wildly inventive science fiction/espionage thriller and gave depth to both versions of Howard Silk that few other actors could.
JZ:
Freddie Highmore- He's always an awards golden boy so the fact that he didn't get nominated was kinda shocking to me.
Richard Schiff- This was my biggest Snub of the morning. I hate to be dramatic but Schiff brings emotional gravitas to every scene he's in and is the true heart of The Good Doctor.
Viola Davis- Always a world-class performer who only gets better in age. I'm really surprised (Like Freddie) that she was overlooked this year.
DR:
Jodie Comer's portrayal of Villanelle in Killing Eve was sheer brilliance. It's unbelievable that net name is not on this list either in lead or supporting category.
KG:
This Is Us' Mandy Moore and Justin Hartley 100% got robbed and deserved to be nominated alongside Milo and Sterling. They were both fantastic this season in regards to their storylines.
AB:
Jodie Comer as Villanelle on Killing Eve. I know some people were under the impression that Sandra would be submitted for Lead and Jodie would be submitted for Supporting in order for them to both have a chance at being nominated, and whilst I'm happy that Sandra was nominated, Jodie not being just doesn't make any sense. Yes, she had a more 'meaty' role in a sense, but she blew me away with her acting and how she could flip so easily and go from seemingly caring to downright dangerous. There was an edge in her performance that you don't see often.
EV:
Here are a few I would have liked to see nominated:
The wonderful, can't do no wrong, Christine Baranski who shines as Diane Lockhart inThe Good Fight. Sandra Oh was very good and deserves the recognition but come on, Jodie Comer was the breakout star of Killing Eve as the devilishly evil Villanelle.
Maggie Gyllenhaal's performance as Candy in The Deuce. It left me in awe.
Let's not forget Laura Linney as Wendy Byrde in Ozark, Bateman was nominated but Linney was also deserving. And last but not least, Molly Parker as Maureen Robinson in Lost In Space. Molly Parker is one of the most accomplished actresses currently around. If not for Lost in Space, why not for Wormwood?
SJ:
Jodie. Comer. Again I'm happy that Sandra and Phoebe have been recognized because Killing Eve deserves the love in one way or another..... but how on earth are you looking at what she did over 8 episodes and NOT giving her a nomination? Freddie Highmore and Viola Davis can count as being the more high profile of the snubs. Both extremely talented actors who carry their shows, and deserve the accolades that come with that.
SE:
Rami Malek for Mr. Robot is an obvious pick here, but I'll throw Portia Doubleday in there too, given how Angela has gradually become that show's secret weapon. Jonathan Groff blew me away as the lead in Mindhunter; the subtle mania creeping into his understated performance was riveting to watch. The whole cast of The Deuce deserve noms, but in particular Maggie Gyllenhaal, who gave a performance more raw and uncomfortable than anything I've seen on TV in ages.
LS:
I have to agree with Jaz twice over here, as Richard Schiff, Viola Davis, and Sara Ramirez for
Madam Secretary
were snubbed big time. Sure, they gave Viola a nice consolation prize for Guest work, but c'mon. She delivers performance after performance year after year, basically carrying the entire show on her shoulders, even when the dialogue is clunky as shit and the plot makes no sense, she's there acting the crap out of whatever she needs to. It's not right to leave her out of it. And Richard's acting brings me to tears, even though I don't like the show anymore. And then there's Sara, what could I possibly say about her that could do anything justice. She's portraying a role that's only once removed from her authentic self. It's so bloody real and the episode where her character comes out was one of the best things I've seen in years. Ugh, such snubs.
EC:
Noah Emmerich's work in The Americans finale was the cumulation of the entire show. Everything built to that moment where he confronted the Jennings, with their fate in Stan's hands. Emmerich left not a single emotion on the table. Goosebump-worthy.
Another overlooked gem is Caitriona Balfe, snubbed for her increasingly excellent work as Claire Fraser on Outlander.
3. Which Performer(s) in a Drama Series got snubbed this Year?
MK:
Where to start? So many snubs!!!! From old to new it is going to be. Will & Grace came back with a perfect revival season combining the best out of comedy, drama and character development. Head to head with it ABC`s Speechless, the show that does justice to its name doing its best to leave us speechless each year with a big smile on our faces.
Last but not least in my opinion there is Freeform`s Grown-ish. A clear show of The Academy`s ageism. A show with such delicate writing and relevant to this new generation of
voters
viewers. The show does its best to show off how the Millenials behave and how they should resolve their issues. A deep bow!
JZ:
Mozart In The Jungle- Forever an Underrated Series. A delightfully uplifting and quirky comedy that plays with the blood! I'd recommend it to anyone wanting a fun comedy to binge.
AB:
I think Superstore should have been nominated. It's regularly touted as one of the best comedies on television, and whilst there is only one broadcast show nominated (Black-ish), I'd probably swap out one of the HBO shows to make way for this one. It's accessible to everyone and can make a funny episode out of seemingly nothing, which shows that it's a great sitcom. It's never shied away from tough topics either (similar to Black-ish) and I just don't think it's ever had the awards recognition that it deserves.
EV:
GLOW should take this award home if you ask me. Even though it is not a slap your thigh kinda comedy and has elements of drama. I'm okay with no love for Will & Grace, we already know it's good and it has been rewarded numerous times in the past. I guess I have a different taste in comedies than the Academy because.. where is Better Things? And the underrated Casual on Hulu? Showtime's SMILF? And Claws was classified as a drama? Say what?!
SJ:
Mentioning Brooklyn Nine-Nine feels like an obvious go-to answer. The show doesn't by any means wow me every week, but by comedy standards, its storytelling is far better than some of the shows that were actually nominated. Speechless is one of the best family comedies around that focuses on disability in a respectful way, with a fantastic cast and storytelling that never feels preachy.
LS:
I don't even think I need to say anything here. I think the facts can speak for themselves. It was trending worldwide for three entire days. Celebrities and normies alike were singing its praises. It was a goner and was then resurrected in one fell swoop. No other show this year did what
Brooklyn Nine-Nine
did. I don't care how acclaimed your shows are now -- you're not pulling off what this 22 minutes comedy does. And you should be bowing down. This show...this show is everything. It did everything this year. After everything it has been through, with a cancellation warning looming over its head since Season 5 premiered after bandwagoning haters started claiming it doesn't deserve its hype, after E V E R Y T H I N G that happened this year in the world...it delivered its best season bar none. This is a serious blow. This show gave the world something truly special, in a year that gave us nothing but disaster in the real world. And it almost feels like it was all for naught, now. I know awards aren't everything, I know the Emmys have always been trash, but just ONCE, I wanted it to be different. These fantastic humans deserve to know that their hard work was not in vain. I guess I can only hope everyone shows up on NBC in 2019.
Yadda yadda, there was also
One Day at a Time
and
Schitt's Creek
.
EC:
Brooklyn-Nine-Nine. Its 5th season may have even been its best yet. The "Backstreet Boys" lineup scene. Every single conversation Holt has with anybody. There is no other comedy that is genuinely funny and tells great stories at the same time.
TB:
Brooklyn Nine-Nine, The Good Place, Jane the Virgin. All were top notch this season and really pushed the envelope for what comedy can be. I'm so tired of them being overlooked!
4. Which Performer(s) in a Comedy Series got snubbed this Year?
MK:
Sean Hayes delivered an amazing performance throughout the 9th season of Will & Grace. Also, Debra Messing showed off all of her brilliance in "Three Weiss Men", how this didn`t get nominated keeps me Shooketh.
As already said The Academy is very ageist so Yara Shahidi not getting nominated isn`t a surprise but still very much disappointed.
JZ:
Yara Shahidi- She is young so she's likely to be nominated again, however, I still feel her stellar performances on 2 prime time comedies deserved a shoutout!
KG:
Will & Grace's Sean Hayes was snubbed after an amazing performance this year. He was amazing in the episode where Jack met his grandson for the first time and helped him.
AB:
Incredibly surprised Sean Hayes wasn't nominated for Will & Grace, especially after his performance this season and SAG nomination. Megan and Sean are the two comedic heavyweights of the show, and I wish both of them were recognized for that.
SJ:
To avoid another go-to response I'm gonna go with Minnie Driver & Yara Shahidi. The first because Minnie Driver is part of what makes Speechless so good, and before the show is over I really do need her to get something. I wasn't exactly sure what to expect of Grown-ish when it was first announced but Yara Shahidi delivers week after week & has a bright future ahead of her. Also echoing the sentiments of Will & Grace. Sure the show isn't everyone's cup of tea, but when Sean was giving some heartfelt material to really dig himself into the more than delivered and I'm still not over Karen talking to Rosario's coffin.
EV:
Where is Alison Brie? Season 2's Glow really puts her on the map as a great leading lady with the comedy chops to back it up. What about Rachel Bloom as Rebecca Bunch in Crazy Ex-Girlfriend? I would have liked to see her get another nomination. Frankie Shaw as Bridgette Bird in SMILF would have been nice but let's be honest, it was never going to happen. Too much out of the box for the Academy.
LS:
Ugh. Andre Braugher. Justina Machado. Dan Levy. My favorite performers of the year. You all deserve so much better.
EC:
Andre Braugher!
TB:
D'ARCY CARDEN x100. Three SNL supporting actress is ridiculous and D'arcy is flawless on The Good Place. Also Gina Rodriguez, as always.
BS:
Rita Moreno (One Day at a Time)
5. Which Limited Series/TV Movies got snubbed this Year?
MK:
The Sinner and Seven Seconds. Two very challenging and powerful shows. Shame the Voters went with brands instead of with true challenges to the current TV landscape.
MJ:
Twin Peaks getting nothing, absolutely nothing at all in any major category (I do appreciate the cinematography nomination for Episode 8 though) is by far and away the biggest injustice ever and is utterly heartbreaking. Ground-breaking, unique and utterly exceptional, this show should have walked the Limited Series categories but was instead shut out entirely and almost makes the Emmys a complete trainwreck based on this omission alone. Burn the whole thing to the ground.
Comrade Detective is pretty much the perfect definition of the best show that you haven't seen because I know literally nobody who has even heard of this show yet alone has seen it - and that's probably its biggest obstacle to major awards recognition which it deserves. It swept under the radar upon its release on Amazon Prime yet it's one of their best shows. It's also an A24 production – and that should make you interested in this show as A24 is currently the best movie studio in Hollywood. And it boasts an all-star voice cast, a great premise and is just pure fun to watch.
JZ:
The Last Tycoon- Although it was a one and done series, I feel the acting and well-executed storyline deserved some credit. Hopefully, the show is nominated for hair or costume because they were both second to none on this show (Just FYI: They DID get a nomination)
Mind Hunter- That was just a really neat show that didn't hold back on showing us the inner workings of Behavioral Psychology, which as a Law/Psych major, I was enthralled by. Hopefully, the academy does give this series the credit it deserves next year, although it was nice to see it being nominated for the guest actor category.
EV:
Personally I enjoyed Mosaic, it has some great performances from Sharon Stone, Devin Ratray as Nate Hendry and Jennifer Ferrin as Petra. Alias Grace is another show that comes to mind. However, my favorite this year, Godless, got nominated and deserves to get this one. Amazon's The Last Tycoon should have gotten some recognition as well, even if Amazon foolishly canceled it.
SE:
TWIN PEAKS. I knew it would happen, and I know not to take the Emmys too seriously, but the fact that they didn't even nominate what is probably the best thing to happen to TV in decades is heartbreaking. That being said, no piece of art has moved me and excited me and transported me like The Return did, and the Emmys mostly ignoring it isn't going to change that. Also, American Vandal was terrific and should've gotten in there.
LS:
American Vandal
. That´s all
6. Which Performer(s) in Limited Series/TV Movies got snubbed this Year?
MJ:
Kyle MacLachlan is another major glaring omission. He played three different characters – Dougie Jones, Evil Cooper and finally, the Dale Cooper that we know and love very well, bringing his own iconic take to all of them, instantly slotting right back into the role like he'd never left. Another major, glaring omission from the Emmys this year.
Laura Dern again not getting nominated for Twin Peaks counts. I loved her performance in the show, so very Lynchian it was a wonder she didn't play Diane in the original series had she shown up. At least we can pretend her nod for The Tale is one for Twin Peaks.
CS:
Evan Peters for American Horror Story Cult. I mean come on the man portrayed a vast array of characters in one season! And he did so, brilliantly. Also, Daniel Bruhl for The Alienist. He was just so fabulous as Dr. ytddh, such a complicated character.
JZ:
Taylor Kitsch- The work he put into playing David Koresh on WACO was above and beyond what I expect from most actors. He really added a layer of subtle complexity to the charismatic cult leader and dare I say a little sympathy? Anyways his commitment to the bit deserved a nom but this season had way too many strong contenders.
Rosemarie DeWitt- Rose Brady on The Last Tycoon was a perfect example of an of tenacious, brave and enduring women who should be awarded in some way in this #MeToo Era. Rosemarie's performance was understated elegance and every subtle move spoke volumes throughout the series. This was another one of the biggest blows I saw this morning.
DR:
Taylor Kitsch was scarily effective as David Koresh in Waco and he deserved a nomination as did Melissa Benoist who did some amazing work as Rachel Koresh in the same series. Leguizamo wasn't in the series that much and I also thought Michael Shannon would have received a nomination over him.
EV
Jeff Daniels got nominated for The Looming Tower but not for portraying of the menacing outlaw Frank Griffin on Godless!? That's a weird one for me.
SE:
The lack of a nomination for Kyle MacLachlan actually surprised me. I had a feeling Twin Peaks would mostly get shut out, but MacLachlan not getting in is absurd. The lack of acting nominations for other worthy Twin Peaks cast members - such as Laura Dern, Naomi Watts, the late Miguel Ferrer and Catherine Coulson, and Lynch himself - is less surprising, but is still an injustice.
EV:
Jeff Daniels got nominated for The Looming Tower but not for portraying of the menacing outlaw Frank Griffin on Godless!? That's a weird one for me.
LS:
THE ENTIRE CAST OF
AMERICAN VANDAL
. Especially Jimmy Tatro, Tyler Alvarez, and Camille Ramsey. What a gift this show was. If you've not seen it before, please go watch it now.
This is a wrap on our side. A big THANK U to the great STV team who helped make this WRT. But now tell me what are your thoughts? Who got snubbed and who should vacate their spot? Sound off in the comment section down below.