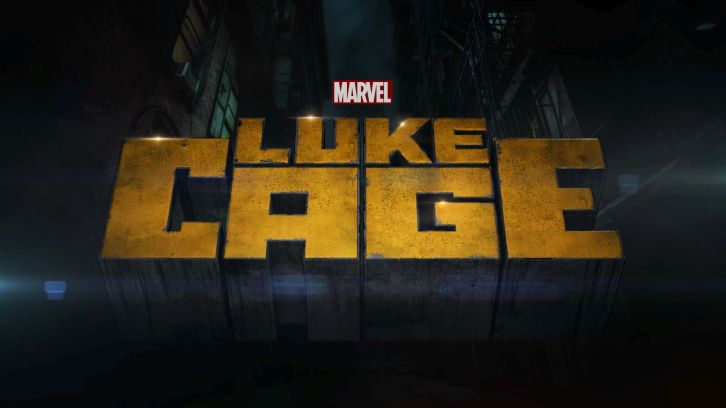 SpoilerTV recently had the opportunity to talk to Luke Cage's showrunner Cheo Hodari Coker about season 2. This new batch of episodes brought in a new villain to the show while continuing to resolve issues that emerged in season 1 and we talked to Coker about his vision for this season.

Season 2's villain, Bushmaster (Mustafa Shakir), is of Jamaican origin and Cocker explained that there are a lot of reasons for adding some Jamaican culture to the show this season. "New York City has a very Jamaican essence, particularly in Brooklyn," Coker said, "and when you talk about hip-hop, there is a jamaican influence on New York hip-hop because hip-hop, jazz, and rap go hand in hand [...] Season 2 is really about the roots of hip-hop, the Black, American southern funk and soul base versus the Jamaican base, and how cultures meet at Harlem's Paradise."


Bushmaster is not the only villain this season, as Mariah Dillard (
Alfre Woodard
) is still very much present, showing the complex facets of a multi-layered character. Woodard's performance has a lot to do with the efficiency of Mariah's character as an antagonist, and for
Coker
it's because her acting feeds off the writing and works in symbiosis with the story they are trying to tell. The showrunner is however not oblivious to the fact that the show took a lot of heat in its first season because of the choice to kill of Cottonmouth (
Mahershala Ali
). "We were always going to kill Cottonmouth [...] You have to take risks and that's a risk I would take again and again,"
Coker
said about the choices made in the first season.
But if there was a lot of complexity going on amongst the villains this season, there was about as much happening with the good guys. Luke (
Mike Colter
) himself went through a lot of internal conflicts, culminating in a scene in episode 12 (entitled "Can't confront me") where he has Mariah and Misty acting as the two voices of his conscience. "You're always going to have your angel and your devil on your shoulders, Misty being the angel and Mariah being the devil. Two impulses whether to protect or to end it all right there,"
Coker
said. "That's always the balance of the character and how the other characters work around the main character. They either support his angel or his devil. "
The Misty (
Simone Missick
) and Luke duo is one of the most entertaining aspects of season 2, the two characters having a relationship oscillating between friendship and rivalry. At the end of the season, it is hard to say where the two stand, but their interactions up until then are a lot of fun. "They are each out to find their way, and they're friends," said
Coker
. "Their dynamic is one of the things that makes them so special."
In some aspects,
Luke Cage
season 2 is very much a family drama, with two characters having to deal with their relationships with their parents. While Luke is building his relationship with his father back up, the gap between Tilda (
Gabrielle Dennis
) and Mariah keeps increasing. "We all love family dramas because you can build on them and make things interesting that way,"
Coker
said. The complexity of the characters is one of the thing that make this season most fascinating and if third season there is, it will be interesting to see what
Coker
and his team have in store for them.