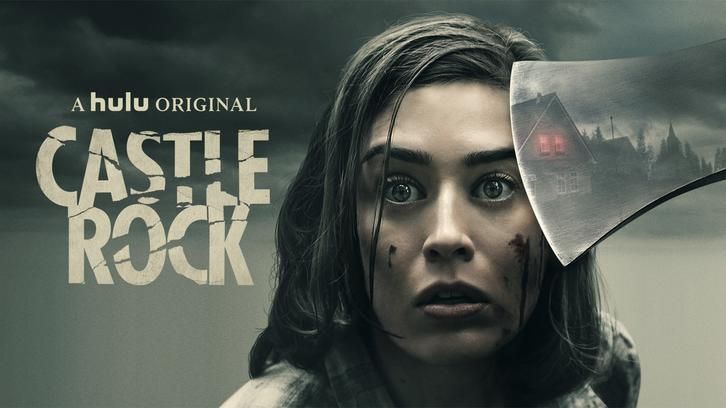 From the minds of Stephen King and J.J. Abrams comes Castle Rock. Created by Sam Shaw and Dustin Thomason, this show will make you think that Maine might very well be the gateway to Hell and that the Devil is real. (NDLR: this preview focuses on the first four episodes of the show's first season)

The is something wrong with this town. It all started in 1991 after the mysterious disappearance of your Henry Deaver (played as an adult by André Rolland). The events following that event scarred the town and it seems that its never really recovered. Castle Rock county sees its economy being mostly boosted by Shawshank prison, which employs a lot of locals, but when a strange man (Bill Skarsgård) is discovered in a cage in the bowels of the prison, Shawshank has to deal with a very embarrassing situation. The previous warden, Dale Lacey (Terry O'Quinn) just committed suicide and finding a man who doesn't seem to be a prisoner locked in a cage is another public relations nightmare. When the strange man finally speaks, he asks for Henry Deaver.
From then on, more and more mysteries come to the surface and the viewer is rapidely drawn into the creepy-vibe that goes through Castle Rock. If the show suffers from a few pacing issues in its first three episodes, appearing unsure of which mystery to develop first, it still manages to be engaging and to present characters that are truly intriguing. Funny enough, it's not he ones who are a complete mystery, like
Bill Skarsgård
's character, who turn out to be the most interesting, but the ones struggling to understand their involvement in the town's oddness, like
Melanie Lynsky
's Molly Strand.
Of course, the show is filled with references to the literary work of
Stephen King
, but it's not just a hunt for Easter eggs. There is an actual story developing that does not require viewers to be fluent in
King
's universe to understand what is going on. The show is not particularly scary as some of the Master of Horror's books might be, but it surely conveys a sense of unease as the story grows and the characters show what they are made of. Castle Rock benefits from a strong cast, with
Scott Glenn
and
Sissy Spacek
offering strong performances right off the bat. The shows visual identity is quickly established and rapidly shows Castle Rock as a town where bad things happen. There, Maine is not lobster country, it's a devilish land.
The story-lines introduced in the beginning of the season are solid and
Castle Rock
is to be ready to kick into high gear at the end of the fourth episode. The show seems to promise to be full of surprises as the season goes on and it will surely find an audience eager to know more about its universe, its characters and where it is all heading.
Tune in on Hulu on July 25th to find out if you'd like to stay in Castle Rock.