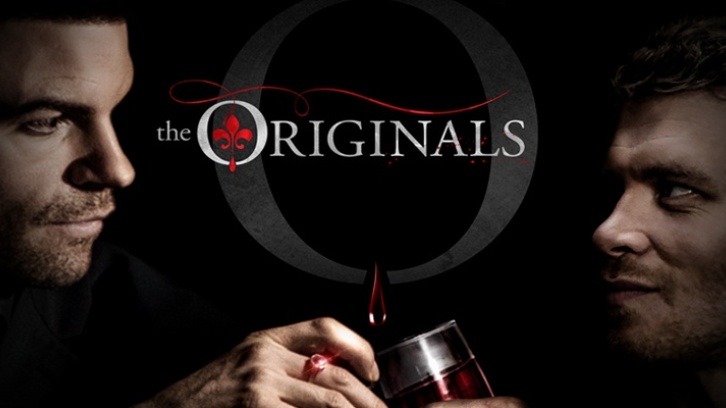 This week on The Originals, Hope was forced to deal with the results of taking on the Hollow and is slowly starting to lose it. Marcel, Josh, and Vincent try to deal with the nazi vampires, who killed a few werewolves with a bomb and then killed the witches including Ivy. Freya asks Keelin to marry her. Elijah talks to Declan, who finds out what they are but is then compelled by Elijah to forget and to be at peace with Hayley's death.

Cowards: So it seems that our big bad nazi vampires, the villain of the season, is terrified of direct confrontation. I mean, it was so clear this week. Emmet didn't have the balls to face Vincent himself, he poisoned the witches knowing damn well they wouldn't stand a chance in a fight and they compelled a human to carry in a bomb. COWARDS! But even in the episodes before this one, kidnapping a knocked out hybrid, crashing a funeral only to bail once Hope came at them. I have so much trouble taking these guys seriously as villains. It's pathetic. So you know, I really like the cowardice parallels between these fictional nazi vampires and actual nazis.

Easy fix: I know I'm not the only one thinking this, but if what Hope needs is violence, why not just let her loose on those cowards? Combine the rage she feels from the Hollow and her anger towards them for her mother's death, those guys would be so screwed. I'm assuming we'll see this in a future episode so really looking forward to that. But overall, Hope has really been growing on me all season. She reminded me a lot of Klaus this week. Not wanting to show she was in pain, wanting to handle things herself, lashing out in anger. And it was kind of satisfying to see her rip into Elijah, literally.
What are you doing? Speaking of which, remember a few weeks ago when I said that Elijah would try to find a white oak stake to stab himself with after realizing what he'd done to Hayley? Well, it looks like he found the emotional equivalent of that this week. I mean, what was he trying to do aside from punishing himself. I don't think he actually had any intention on telling Declan who he was. I wasn't really feeling their interactions. I honestly felt bad for Declan for how everyone's been treating him, kind of casting what he had with Hayley aside as unimportant just because he's human. I mean, really Freya? A voicemail? But I'm glad he's at peace about it now, wouldn't want him to end up as Cami.
Happy Pride: Freya and Keelin have always had a very complicated relationship and I mostly blame Freya for this, even though it's unintentional on her part. She's always been so closed off, doesn't really let people in that easily, and it's understandable considering her past. When she finally found her family she prioritized them over everything, including her own happiness. But it seems like she might finally break the cycle. Almost losing Keelin seems to have shaken something loose in her. The proposal was so sweet, it's a shame we'll probably never get to see the wedding (like Kol and Davina's). But can this please be the end of their relationship drama? No more break-ups and no one better die (the bury your gays trope is dead, say it with me CW).
MVP: Josh has really come into his own this season, he gained some confidence during the time jump and is done with taking Marcel's shit. I loved the fact that he kept calling out Marcel on what he's done in the past. It's something I've been saying for years and I'm glad Marcel is finally starting to get it, just wish it hadn't taken actual nazis adopting his methods for him to get it. Marcel has always thought of himself as a good leader for New Orleans but he was only good to the vampires (and even then, that garden is fucked up) but the witches and werewolves suffered immensely under his rule. Let's not forgot how this show started in the first place. He has changed a lot over the past years, not always for the better but he seems on the path of improvement this season. I don't think he can ever be fully redeemed for me, but I hope to see even more of a difference in him by the time this show ends.
Best quotes: Klaus: "You know, every day I marvel at your strength and your grace, all of which certainly came from your mother." Hope: "I wish she were here." Klaus: "Yeah, so do I. More than you know."
Freya: "Every time I look at Hope, I see the child of mine that I never got to raise. That's how I feel about her. That's how much I want to protect her."
Freya: "2 years ago I started planning how I was going to say it. What that moment would look like. I was just waiting for the right time, but the right time never came. And then finally today it dawned on me that there's never a perfect time. There's just right now. And right now, I don't want to spend another second without you. No more reuniting at funerals. No more astral projections from the Middle East. No more choosing between you and my family because you are my family, Keelin. You're everything to me. So, please marry me." Keelin: "Yes."
Emmet: "So let me get this straight. Our solution, everyone in their corner, separate, was good enough when he demanded it, but somehow I'm hateful for proposing the same?" Josh: "No less hateful when it was his idea." Marcel: "That's right."
That's it for this week. Check in again 3 weeks from now for an all-new review and let me know in the comments what you thought of this week's episode.
Please be respectful in the comments, any unnecessary rudeness isn't welcome.