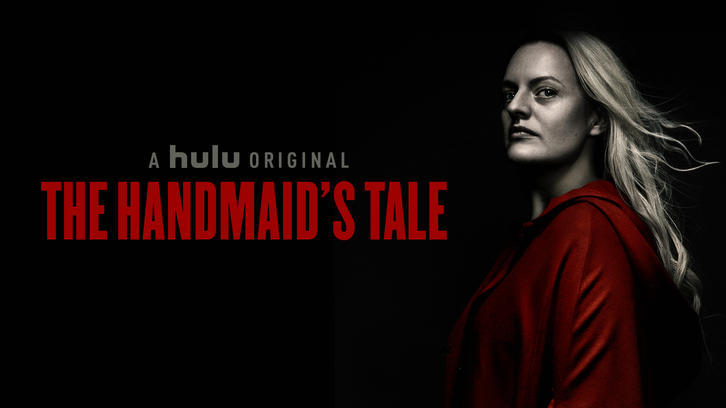 The Handmaid's Tale
"Women's Work" was directed by Kari Skogland and the teleplay was by Nina Fiore and John Herrera. Fiore and Herrera's other credits include
Blood Drive
,
The Vampire Diaries
and
Alphas
, and both move up from executive story editor on the show. I swear this show gets better with each episode. Relationships are changing in this episode, and I think this might be Yvonne Strahovski's (Serena) most amazing performance yet.
The episode starts with a little Motown from the Commodores and ends with an acapella version of a Bay City Rollers song – well originally Dusty Springfield... Serena makes a surprising confession to June (Elisabeth Moss). June pays Serena a compliment. Not everyone is as happy as they should be when Fred (Joseph Fiennes) returns.
Serena leaves June a present. Rita (Amanda Brugel) continues to be unimpressed by Eden (Sydney Sweeney). Nick's (Max Minghella) attempts at being a good husband fall short of Eden's expectations. I begin to wonder if anybody every uses "Praise Be" unironically.
Janine (Madeline Brewer) is still happy to be back, and Emily (Alexis Bledel) is still angry. Janine asks June for a favor, June asks Serena for a favor, and Serena asks Fred for a favor. Some are granted and some are not. Serena continues to break rules. Fred resorts to some surprising behavior. Eden makes a discovery. Janine surprises everyone.
I can't wait to see what happens next!
This episode drops on Hulu on June 6th!
A few dialogue teases:
May the force be with you.
This is the new normal and an offence to God.
She seems pretty fucking happy.
I just thought the sequel was better.
I'm going to need to examine her.
God give me strength.
I asked you to be my conduit, not my voice.
You sound just like one of them.
Character one:
She's trying.
Character Two:
Yeah. She is.
Men are afraid that women will laugh at them. Women are afraid that men will kill them.