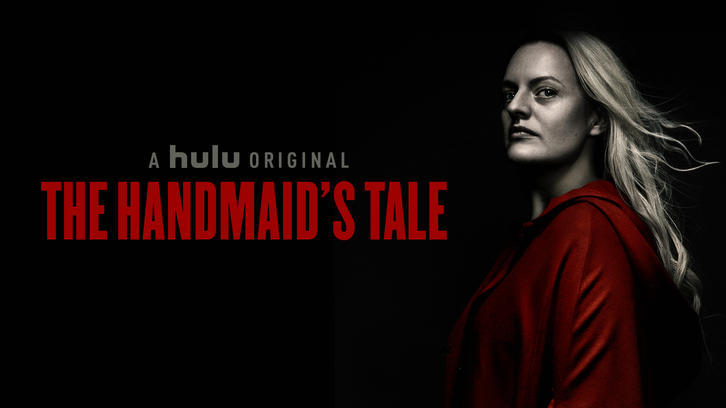 The Handmaid's Tale
"The Last Ceremony" was directed by Jeremy Podeswa with the teleplay by Yahlin Chang, whose other credits include
Supergirl
,
Dirty, Sexy Money
, and
ER
. Emotions run high throughout this episode. Elisabeth Moss is simply magnificent and brace yourself for a shocking ending.
Emily (Alexis Bledel) has an eventful ceremony, and even finds some enjoyment in it.
June pays Fred (Joseph Fiennes) a visit. Serena (Yvonne Strahovski) finds a new way to torture June. June finds a way to hurt Fred. Fred and Serena take matters into their own hands. Nick (Max Minghella) surprises Eden (Sydney Sweeney) by his reaction to something she does. Fred has a surprise for June. June exasperates Aunt Lydia (Ann Dowd). Isaac (Rohan Mead) is still around and causes problems.
There is one truly horrific scene.
June goes into labor. It's a party for everyone. Fred is shown up by one of the other Commanders. Serena is having a wonderful time, and June ruins it.
And a few cryptic dialogue teases in no particular order...
Don't worry about it.
You've been kind to me.
You treat it like a job. An unpleasant job.
What the fuck is wrong with you?
No one knows the things of God.
You so deserve this.
Don't let anyone else see you.
And you never will.
I need you to be brave.
You're not making any sense.
I'm not here.
I'll tell the baby about you.
It's been lovely, but it's probably best if we don't ever see each other again.