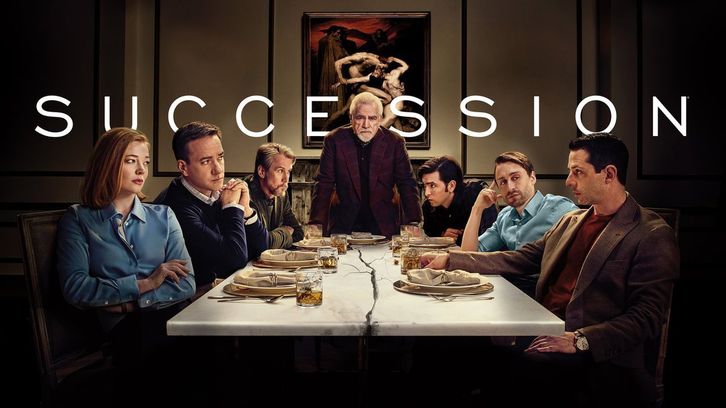 Families are complicated. Families who own a multibillion-dollar media conglomerate are even more complicated, because egos are involved. That's how I would describe episode two of HBO's Succession: too many egos.
Logan Roy gets admitted into the hospital because of complications of a brain hemmorhage. This is the premise for what normally gets described as a "bottle episode". It all takes place inside the hospital, at night, with the characters dealing with each other both on a personal and on a business level. It's not only about a family hoping for their patriarch to wake up and feel better; it's about an empire that is probably about to lose its king. So someone has to step up.


Kendall, Roman, Shiv and Connor are gathered together to try and find out what's happening to their father. Or at least that's what I thought when I started watching the episode. It didn't actually feel quite like it; it almost felt as a business transaction. "What will happen to the company if its founder dies?". Of course, I am no expert when it comes to corporate law and I do not own a multinational corporation (yet!) but I hoped the episode did not feel this cold. I would have loved to see a more personal battle between the siblings, although technically, there is a physical fight between Shiv and Roman, which felt so real (that slap, Shiv!). I also felt bad for Kendall; no one wants him to be chairman and CEO and I don't understand why. He comes off as the obvious choice, sure, but the truth is that he actually knows his way around the company, he knows how to behave and what are the steps to take. Roman and Shiv, on the other hand, work behind the scenes to get their own agenda going: should we sign the papers or shouldn't we? Why give all this power to Kendall? Should we trust Marcia? That's right, Marcia. The wife. I loved Hiam Abbass in this episode because she emerged as the only character who was being herself. Her performance finally answered my doubts about her. I knew she wasn't just going to be the devoted wife. She is Logan's emotional conscience and the rational voice inside his head. When she answered Shiv that she is her husband's proxy and she's in charge, she did it with patience but at the same time, with authoritative fierceness. She was not being rude, she was being careful.
Tom, Shiv's partner, is there to ease the tension and he does in a very awkward way: he proposes to Shiv. In a hospital. Where her father is being treated. But you know what, it was actually kind of sweet. You can tell that he really loves her and it's not just for interest or prestige, there's a true sentiment there. He wants to make a big gesture because it is a stressful time for her. I know, it may sound horrible but I get it. There are people who believe that great gestures are meant to heal and that's what Tom thought he was doing.
Connor is still a mystery to me. His much younger girlfriend Willa joins him at the hospital, much to the disgust of his siblings. He is still playing the "I don't care, you do it" card, claiming that he is a "UN white helmet". I cannot wrap my head around this character. He's the one Roy sibling that I can't really describe and I find that kind of disappointing. I'm sure there will be an explaination for his behavior, I just can't see it right now.
In the end, after much deliberation, Kendall gets officially named CEO and Roman becomes COO. But a surprise is waiting the new chairman: the company has a three billion debt that seems to be quite hard to balance.
I did not enjoy this episode as much as I enjoyed the pilot. It's a solid hour of television but it felt somehow repetitive. Sure, the ins and outs of how to handle a business are unclear to me but I was waiting to see an episode that felt more familiar. I know that the decisions that they have to make as a corporation are probably a metaphor of the intracacies of the Roys as a family but I felt like I needed it to be clearer. I really liked how the episode was directed (by Mark Mylod), especially the scenes where the Roy siblings are talking next to their father's hospital bedroom and their voices get muffled as if Logan was listening them through the glass. That was a classy touch.
Favorite line:
Marcia: "
I actually like hospitals. Lots of people don't, but they're safe"
.
What did you guys think of this episode? How do you think the story is going to develop? Let me know in the comments below!