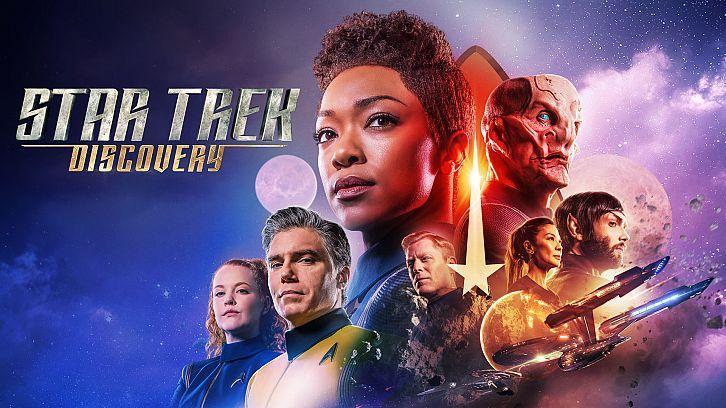 The Hollywood Reporter has exclusively revealed that Gretchen Berg and Aaron Harberts, who served as showrunners for Season 1 of CBS All Access' Star Trek Discovery, after Bryan Fuller's exit are departing the sci-fi drama.

Alex Kurtzman (Sleepy Hollow, Scorpion, Limitless, Star Trek, Star Trek Into Darkness, The Mummy) who executive produces the series will take over commands as the showrunner, including overseeing the writers room for Season 2. The Hollywood Reporter has revealed that it wasn't a creative departure for the Gretchen Berg and Aaron Harberts but rather one of leadership and operational issues. It's also noted that Akiva Goldsman, who served as an executive producer on Season 1 didn't return to the series for Season 2 and is " said to have had a management style and personality that clashed with the writing staff". Production is not expected to be impacted by this showrunner change but I'd highly recommend reading THR's full breakdown via the link below which details the abusive behavior the showrunners had with their writer's staff.


Production on Discovery's first five episodes of season two are near completion, with Kurtzman likely taking over for episode six and beyond. Berg and Harberts, who were longtime collaborators with original showrunner Fuller, will likely still be credited on the episodes they oversaw. Sources say the budget for the season two premiere ballooned, with the overages expected to come out of subsequent episodes from Discovery's sophomore run. Insiders also stress that Berg and Harberts became increasingly abusive to the Discovery writing staff, with the latter said to have leaned across the writers' room table while shouting an expletive at a member of the show's staff. Multiple writers are said to have been uncomfortable working on the series and had threatened to file a complaint with human resources or quit the series altogether before informing Kurtzman of the issues surrounding Berg and Harberts. After hearing rumors of HR complaints, Harberts is said to have threatened the staff to keep concerns with the production an internal matter.