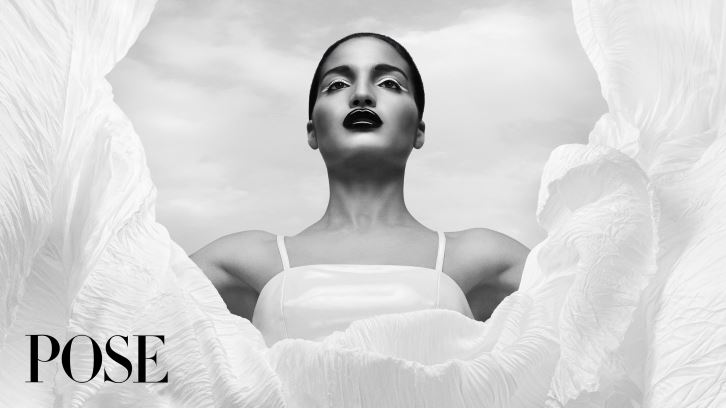 This time, it's not about kids in a high school singing club, or ghosts, or witches, or even historical murders. No, this time Ryan Murphy and co. are bringing to FX a show about the drag ball scene and LGBTQ family. It's new, it's fresh, and it strikes a pose.

Created by Ryan Murphy, Brad Falchuck and Steven Canals, Pose follows LGBTQ characters in the New York of the late eighties who are trying to find a place in a world that keeps rejecting them. They are gay, trans, and colored. They fight to survive in an unwelcoming society and they find their place in the ball culture. The first episode of the series dives right into the subject, showing the House of Abundance (a House is a family that one choses) as they steal royalty outfits from a museum to wear at a ball competition. The category dictates the challenge that they have to take upon at the ball through a mixture of attitude, fashion and dance. If you know nothing about drag balls, Pose will throw you in the arena head first in a whirlwind of color, music and cheers.


Quickly, some main characters arise. There is Blanca (
MJ Rodriguez
), a trans woman who finds out she has HIV and decides to leave the House of Abundance to start her own House and hopefully leave a mark on this world before her time comes. There is Angel (
Indya Moore
), a sex worker who is charmed by Stan (
Evan Peters
), an ambitious young man who just started working at Trump Tower (the show does not forget to remind us of Trump's image in the 80s, when he was admired for his wealth rather than the President of the United States). And there is Damon (
Ryan Jamaal Swain
), an aspiring dancer whom we meet when he is violently thrown out of his parent's house after telling them his truth, that he is a dancer, and that he is gay. All of their lives are intertwined as Angel and Damon join Blanca's House of Evangelista and start living under rules and guidance.
Although the ballroom scene can appear puzzling at first, it turns out that it is the only place to give this community a sense of
belonging. That's where they can gather while the rest of the world rejects them, and that's where they can celebrate their lives. Some of the strongest scenes in this first episodes show the characters opening up about the difficulties they face, like the one where Blanca tells Damon about being rejected by her own mother and how that rejection leaves a hole in all of them, pushing them to always look for that love their are missing. With scenes likes that in this lengthy pilot, the characters all become quickly endearing and their ambitions all the more powerful. All they want is to become something, to be seen, to be loved. Damon wants to be a dancer, Blanca wants to be remembered, and Angel wants to find someone who has her back.
There is a lot to like about
Pose
and if the rest of the season is half as good as this first episode, it'll be worth the watch.
Pose
is giving life to stories we have not seen before and yet deserve to be told, so it's about time a show like this one hits the small screen.